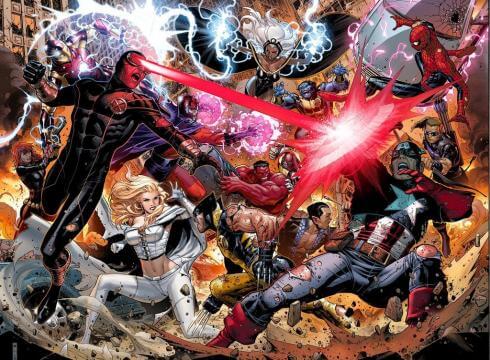 Marvel Comics will begin giving free digital codes away with the purchase of any comic valued at $3.99 starting this June. This will correlate with the launch of the X-Men VS. The Avengers saga which will play out until the end of the year.
When you purchase a new comic from your local shop or bookstore there will be a digital code inside that you can redeem. Currently only the official Marvel App for Android and iOS are supported, which accounts for a hefty amount of their digital revenue.
Marvel is no stranger to digital codes and tested the waters over the course of last year with giving them away with purchase of most "Ultimates" comic books. The company is banking that traditional buyers of books in the stores will gravitate towards the online offerings.
We're committed to bringing fans the best value in comics. By including codes for free digital copies in all our $3.99 super hero comics, we're doing just that" said David Gabriel, SVP of Sales, Marvel Entertainment. "We've seen a tremendous response to the digital codes in Avenging Spider-Man, our Season One graphic novels and the Ultimate Comics line. The positive reactions from both retailers and fans make it clear that including these codes with our books drives customers into comic stores on a repeated basis."