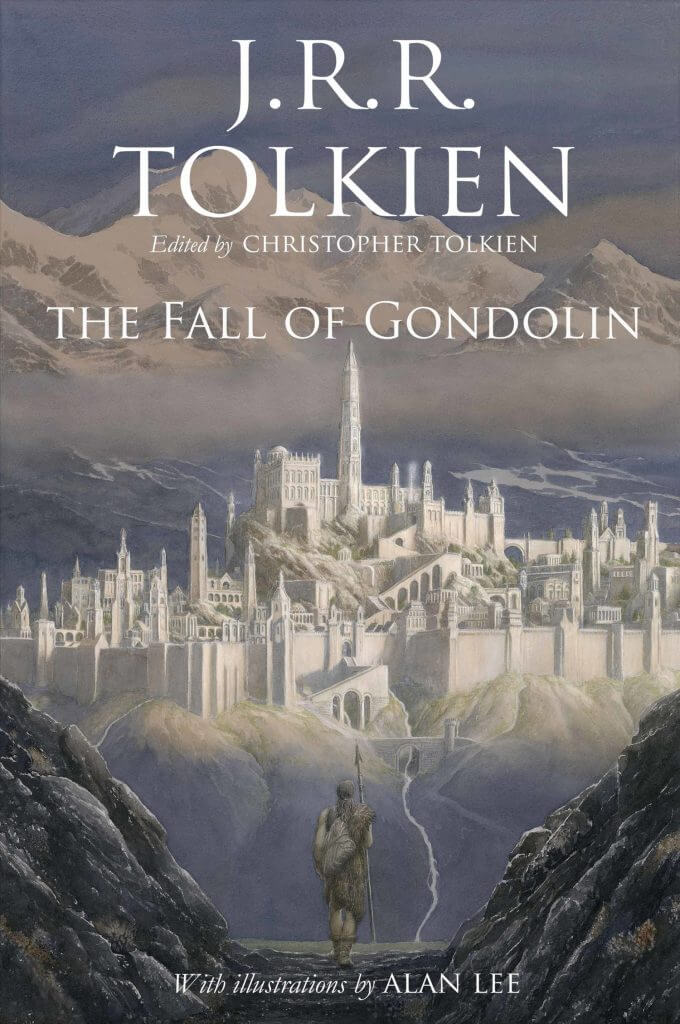 The Fall of Gondolin is a new book by J.R.R. Tolkien and was edited and revised by his son Christopher. It was illustrated by The Hobbit and The Lord of the Rings artist Alan Lee and will be published by HarperCollins this August.
Here is the books byline "During the years that the dark lord Morgoth (Sauron's predecessor and mentor) reigned supreme in Middle-Earth, his fellow godlike Valar refused to intervene against him on behalf of the peoples of Middle-Earth. Only Ulmo, the Lord of Waters, worked in secret to help the Noldorin Elves. The Noldor stronghold is the beautiful city of Gondolin, built to be undiscoverable by Morgoth's forces. Ulmo guides a man named Tuor (cousin of the doomed Turin Turambar) to Gondolin, where he grows into a great hero and marries Idril, daughter of Gondolin's King Turgon. Soon, however, Morgoth finds Gondolin and his armies lay waste to the city in one of the most epic battle scenes Tolkien ever depicted (including, among other things, the noble Elf Glorfindel dying in battle against a Balrog). Tuor and Idril are among the few who escape, along with their with the child Eärendel. That half-Elf, half-human child will go on to have a great destiny."
The Fall of Gondolin also contains Tolkien's "biggest battle narrative outside of The Lord of the Rings. It's also one of the author's three "great tales" of the Elder Days, alongside Beren and Lúthien and The Children of Húrin.

Michael Kozlowski is the Editor in Chief of Good e-Reader. He has been writing about audiobooks and e-readers for the past ten years. His articles have been picked up by major and local news sources and websites such as the CBC, CNET, Engadget, Huffington Post and the New York Times.