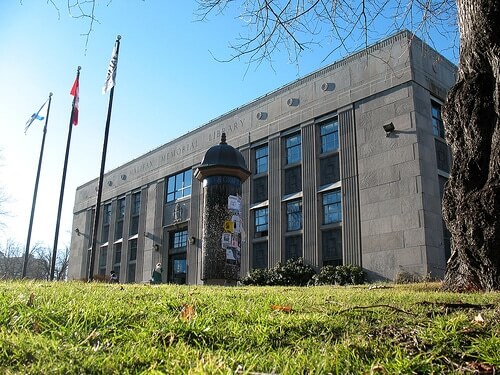 South Shore Public Libraries in Nova Scotia, Canada, have begun to boycott eBooks published by Random House. This is mainly attributed to the company charging outrageous amounts of money for libraries participating in the Overdrive content distribution system.
In the past month, Random House has drastically raised the price of ebooks for sale to libraries. For example, a copy of Catherine the Great, Portrait of a Woman by Robert K. Massie was $30 for libraries in January 2012, $130 on March 1 and $85 on March 20. An individual ordering the same title would pay $25 through Amazon, $22.69 through Kindle, or $20 through Random House or Google Books.
Random House basically said that the price hike reflects the lending patterns of ebooks, and said digital books can be loaned out endlessly. Physical books degrade over time, and replacement books often have to be ordered. This is of course not the case with ebooks and other companies like Harpercollins implemented a cap on the number of times a book can be loaned out before the library has to order additional copies.
The libraries in Nova Scotia are broadening their anti-Random House campaign to other libraries in Canada, voicing their displeasure in the way the publisher is handling the enhanced prices.  Obviously, small libraries have a finite budget and are not in a position to pay a ton of money for books patrons want to borrow. Random House has countered this claim saying, "Our publishing house, which is the only one of the Big Six to make its ebooks available without restriction for library lending, is setting the library ebook price with 'far less definitive, encompassing circulation data' than the sell-through information used to determine retail pricing."