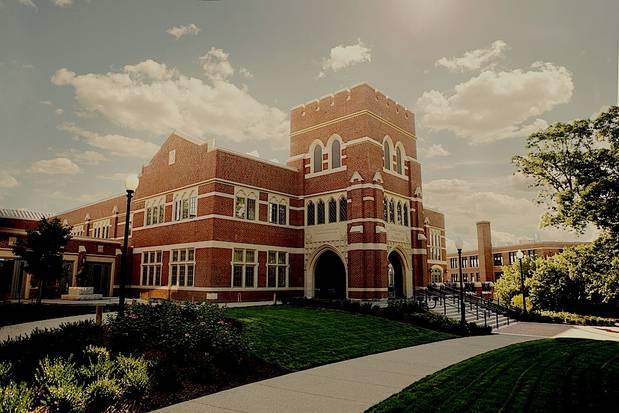 Scholarly publishing is a constant source of contention within the academic community, as the pressure to publish has led to a division of sorts between what is considered worthy publication and what amounts to little more than a scam. The requirement to publish academic papers, journal articles, and even full-length titles in various fields is often a deciding factor in continued employment with a college or university, and even has implications in securing research opportunities and grant funding. In other words, it's publish or perish.
Unfortunately, the world of academic publishing is even more notoriously difficult to break into than the world of trade publishing. With often small-numbered committees of just two or three individuals deciding what is worthy or not, many frustrated academics have grown disillusioned with the industry. One such person is Tim Peterson, a biology doctoral candidate from Harvard who actually secured a paper for publication in a prestigious journal, but he recalled that the entire nine-month ordeal left him feeling as though there had to be a better way.
Peterson founded the site Onarbor, a platform that not only provides a publishing pad for quality works, but also encourages peer review that goes well beyond three stuffy academics looking over the tops of their glasses at the mountain of submissions. Instead, Onarbor builds a community of reviewers, people whose own "scores" are generated based on their reviews of prior submissions. Essentially, if a reviewer simply passes through a fluff piece, his score as a reviewer can drop, making him less of a prestigious name associated with a submission.
More important than just the publishing and review opportunities, though, is the ability for users to crowdfund particular projects through donations. Interestingly, cybercurrency source Bitcoin is accepted on the site for crowdfunding.
In this article on Onarbor by Avi Wolfman-Arent for The Chronicle of Higher Education, Peterson is quoted as saying this model stands to rise above the current method of peer review due to the sheer numbers of people who will review a submission. It's one thing to have a triumvirate of academics with a political agenda to declare your work as suitable, but it's something else entirely to have thousands of highly qualified professionals make that assessment.
While the trade publication industry is slowly but surely release its stronghold as the only viable publishing route and erasing some of the stigma associated with self-publishing, we can't look for the scholarly industry to do that anytime soon, especially when there's serious money to be made by blocking publication of some pieces and allowing others. In time. though, sites like Onarbor could potentially make enough of a name for themselves that the scholarly publication community sees the rigid stronghold for exactly what it is and agrees to accept the validity of a community-vetted platform.
Mercy Pilkington is a Senior Editor for Good e-Reader. She is also the CEO and founder of a hybrid publishing and consulting company.