In 2003, a team of innovative librarians at Cleveland Public Library revolutionized the lending of e-books and audiobooks, marking the 20th anniversary of this groundbreaking achievement. Patricia Lowrey, Cindy Orr, Sari Feldman, and Tracy Strobel, along with a dedicated local e-book development team at OverDrive, collaborated to build and launch the world's first popular e-book and audiobook service offered by a library. Their pioneering efforts paved the way for exponential growth in digital library lending, benefiting millions of readers worldwide.
Since its inception, digital library lending has undergone remarkable transformations, as depicted in an early 2000s NBC News clip introducing the concept of "online libraries." However, the fundamental principles established by the Cleveland librarians have endured throughout the years. These principles include the seamless integration of physical and digital book borrowing using a single library card, the creation of librarian-curated collections tailored to each library's unique offerings, and round-the-clock access to a diverse range of materials for readers of all ages and interests. These visionary librarians were ahead of their time, launching digital library lending four years before the introduction of the Kindle in 2007 and seven years before the popularization of tablets and the iPad.
"As The People's University, we believe everyone should have access to information and knowledge," Cleveland Public Library Executive Director and CEO Felton Thomas, Jr. states. "In partnership with OverDrive, Cleveland Public Library (CPL) was the first library system in the world to offer e-books that were downloadable to any device and not dependent on an internet connection. We continue to innovate ways to connect our community. In the last three years alone, CPL's e-Media circulation grew 50%. Whether it's through books and e-books, digital skills, homework and job help, unique programming and more, Cleveland Public Library will continue to create opportunity for all."
The 20th anniversary celebration of this landmark achievement brings to mind several significant milestones in the digital library landscape. In 2003, Cleveland Public Library became the first public library to launch a digital lending library. Then, in 2007, public libraries partnering with OverDrive hit the milestone of lending one million digital books. The year 2011 witnessed a significant development with the collaboration between OverDrive and Amazon, enabling Kindle compatibility for library e-books in the United States. In 2017, the highly acclaimed library reading app called Libby was introduced, revolutionizing the digital reading experience. The following year, in 2018, the collective OverDrive platforms celebrated the achievement of one billion digital book checkouts. Finally, in 2022, the Los Angeles Public Library became the first to reach 10 million digital checkouts in a calendar year.
On May 1, 2023, OverDrive officially retired its legacy app, signaling the prominence of Libby as the primary platform for readers to discover, access, and enjoy library digital books and media. The Libby app offers a user-friendly interface, personalized features, and comprehensive access to all content provided by OverDrive. It preserves the bookshelves of patrons who previously used the OverDrive app, ensuring a seamless transition. Libby caters to readers across public libraries, colleges, universities, and corporate libraries, enabling them to browse and borrow e-books, audiobooks, magazines, and other digital content 24/7 without subscriptions or late fees. With over 30 million downloads, Libby has garnered thousands of 5-star reviews, an impressive 4.8 rating on the Apple App Store, and a 4.7 rating on the Google Play store.
Libby's versatility extends to almost any device, including a "send to Kindle" option available in the United States. Moreover, the app can be accessed through web browsers. Additionally, Libby offers compatibility with Sonos speakers for audiobook playback and integration with Apple Carplay, Android Automotive, and Android Auto for listening in the car.
Readers worldwide embrace Libby for its diverse range of valuable features. The app presents a unified bookshelf for all digital loans and holds, supports multiple library cards, and provides direct user support from OverDrive. Libby also offers support for multiple languages and access to supplementary resources for learning and entertainment, such as Kanopy, Craftsy, Universal Class, Indieflix, and more. Moreover, within the app, readers can benefit from shelf talkers that showcase librarian expertise and recommendations. The development team consistently introduces new features to enhance the Libby experience, including the recently introduced "Notify Me" feature, which allows patrons to express interest in titles not yet available in their local library's collection.
The 20th anniversary of popular e-book and audiobook lending serves as a testament to the transformative power of innovation and collaboration in the library world. The visionary librarians of Cleveland Public Library, along with the dedicated team at OverDrive, laid the foundation for digital library lending, shaping the reading experiences of millions of individuals worldwide.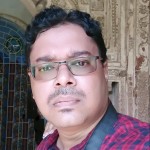 With a keen interest in tech, I make it a point to keep myself updated on the latest developments in technology and gadgets. That includes smartphones or tablet devices but stretches to even AI and self-driven automobiles, the latter being my latest fad.