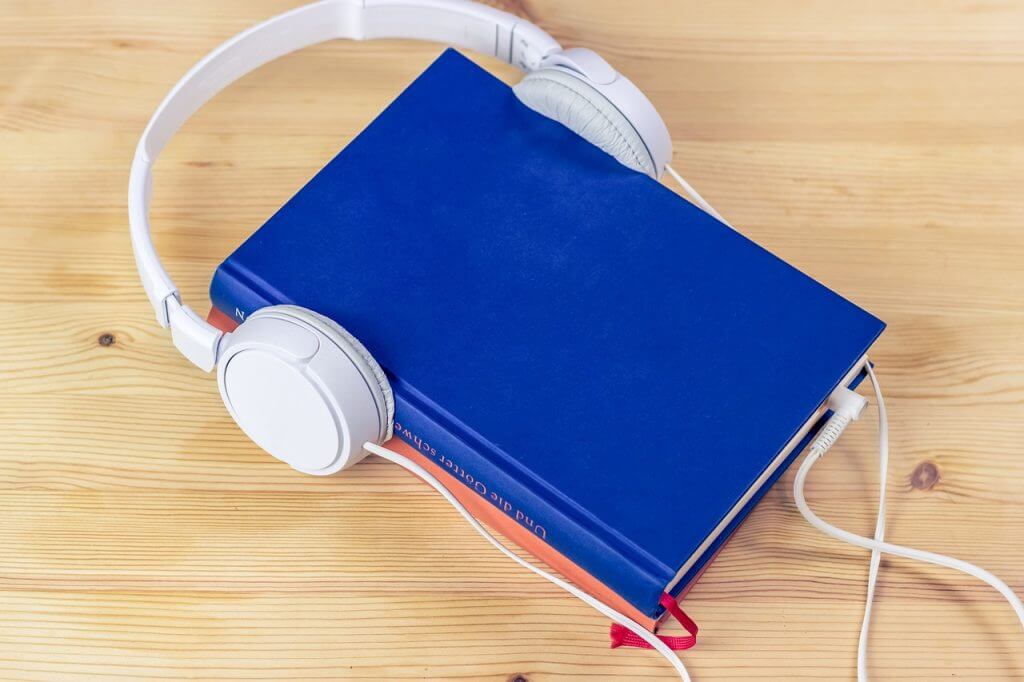 Audio entertainment is in high demand these days. Podcasts and audiobooks are the two most popular forms of audio entertainment. But both are different – podcasts are shorter and more conversational, while audiobooks are books read aloud.
Let's explore all the key differences between podcasts and audiobooks to make the most of both audio content formats.
Podcasts vs Audiobooks: Definition
Podcasts are series of shorter episodes (30-60 mins) run by one or more guests. These can be quick news roundups, round-table discussions and more. Typically, podcasts have a regular schedule, and subscribers can access new episodes immediately.
On the other hand, audiobooks – as the term suggests – are written books read aloud. One or more authors write these books. Since these are books, listening to an audiobook can take 7-8 hours or more, depending on the length of the content. Also, audiobooks can belong to any book genre, including fantasy, science, business, self-development, and you name it.
Podcasts vs Audiobooks: Where to Find
You can access podcasts on a podcast app or online platform, which lets you listen to thousands of podcasts from around the globe. Some popular podcast apps are:
Spotify
Audible
Stitcher
Browsers: Chrome, Microsoft Edge, Safari, and more.
Podcasts are often free, but some premium podcasts require you to subscribe for additional paid content, such as behind-the-scenes or bonus episodes.
Audiobooks are accessible on your tablet, mobile phone, laptop, desktop computer, or even smartwatch. Android and iOS devices let you access almost all audiobook platforms you'll find on the market. Some popular audiobook platforms are:
Apple Books
Google Play Books
Audible
Scribd
Audiobooks.com
Walmart Audiobooks
Kobo
Libby by OverDrive
Most audiobooks are paid for because recording an entire book is time-consuming and expensive. Also, all content in audiobooks is copyrighted. Fortunately, audiobook subscriptions provide free access to these books for a limited period of time.
Podcasts vs Audiobooks: Pros and Cons
Pros of Podcasts
Conversation style makes listening easy and fun
Different guests can introduce you to new influencers
Usually available free
Great for the knowledge of the latest trends
Cons of Podcasts
Not as many nuggets every minute as with audiobooks
Some podcasts are available as premium only.
Pros of Audiobooks
Excellent for gaining and increasing knowledge.
Authentic experience from real authors
Get audiobooks on every topic you can think of
Listen to books while multitasking.
Cons of Audiobooks
It can be drawn out.
More expensive compared to podcasts.
So, which is better: Podcasts or Audiobooks?
It's all about your preferences and needs. Podcasts are great for those who want casual listening while doing other activities. They are easy to digest because of their short span and conversational style. In contrast, audiobooks help you read books quickly and easily in a more compelling and creative way.
You can go for both formats of audio content as and when needed. Enjoy listening!

Navkiran Dhaliwal is a seasoned content writer with 10+ years of experience. When she's not writing, she can be found cooking up a storm or spending time with her dog, Rain.