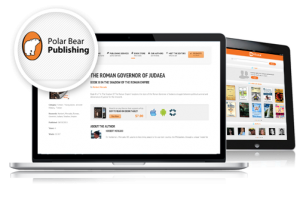 While so much about publishing has changed in just the last few years, one of the unfortunate truths about publishing is that so much has not changed. The traditional publishing model, as most authors, readers, and booksellers know it, has not changed much in the last few hundred years, in fact. With the advent of digital publishing, self-publishing, and ebook-0nly and digital-first publishing, traditional models are looking for ways to keep up with the changes coming at them.
PubSoft, a new platform aimed at helping publishers brand themselves and reach out to a category of consumer called "influencer readers," released some news today about what it has to offer to a wide variety of publishers, from major houses with several imprints, down to a handful-of-titles independent publisher.
"Pubsoft's unique digital publishing engine is a game-changer in the publishing sector. With Pubsoft, publishers can quickly and easily create and manage a custom ebook store to enable direct-to-consumer ebook sales, including branded mobile publishing for iPad devices. The Pubsoft platform gives publishers the power to engage and manage authors with SEO-optimized author and book landing pages, social media marketing integration, distribution capabilities across multiple channels and online content sampling and multiple point of purchase options.
"The platform streamlines backend workflow tasks, automating online marketing functions and administrative work and allowing publishers to capture and analyze author, reader and revenue data. Pubsoft delivers a dashboard that gives publishers the power to capture metadata and drill down into book, author and reader levels for insights that can supercharge marketing campaigns, inform key business decisions and drive broader product strategy."
Good e-Reader spoke with Kbuuk and PubSoft's Dougal Cameron about what this platform has to offer everyone involved in the life of a book.
"Publishers' websites are increasingly being used by readers who want to know more about authors. The very fact that they're on that publisher's website suggests that they have a deeper level of connection with the publisher. Our aim is to capture that reader and allow the publisher to connect with that reader, helping publishers understand what readers want and refine their offering. The impact will be a direct sales platform for ebooks, a publisher-branded iPad app, a storefront that can be blended with the publishers look and feel, along with an author portal and publisher portal."
PubSoft's publisher dashboard currently offers far too many features to identify, but highlights include a publisher-branded interface for the growing number of readers who are seeking out publisher websites for information on their favorite authors, a branded ebook store where their readers can purchase titles, real-time data on tracking book sales and royalties, and more.
Essentially, PubSoft stands to bring traditional publishers into a model that more closely mimics that freedom and information that self-publishers are currently enjoying from their platforms, all while helping leverage much-needed promotion and book discovery for their authors. At the same time, it is the readers and authors who most stand to benefit from the interface.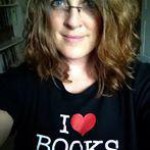 Mercy Pilkington is a Senior Editor for Good e-Reader. She is also the CEO and founder of a hybrid publishing and consulting company.