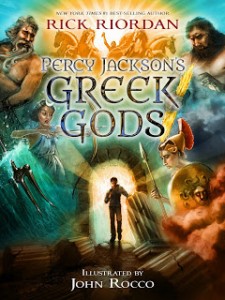 It's a widely held belief that kids and e-reading just don't seem to mesh. Not only have studies shown that kids seem to prefer the experience of  print books, but further studies have demonstrated a decrease in reading comprehension when students consume content on tablets.
Before anyone blames the ebook itself, much of this failure of ebooks can be associated with the availability of other forms of entertainment on a tablet. Even for readers disciplined enough to fulfill their reading time requirement before heading over to play Candy Crush, studies have shown that the time spent engaging with the text is seen as more of a chore than an experience. Readers "flip" through the book without ever reaching an immersion level of engagement.
It's tempting to think, "Who cares? Give the kid a 'real' book."
Unfortunately, digital reading is quickly becoming a vital skill for the current generation of digital natives. The same students who are showing a decrease in reading comprehension through tablet-based content are the same ones who may reach college and find there are no print textbooks to be had.
Rick Riordan, bestselling author of the Percy Jackson series, the Kane Chronicles, and more, sat down with Good e-Reader at this year's BookExpo event to talk about his newest project, one that very well may be the bridge that readers need to learn to interact with digital content in an engaging, choice-driven way.
"I think the beauty of the app is that it's fluid and it's open-ended. It can have as much content as you want it to have. You can add to it, so it can be a framework for the text of the books, as well as original content, and I think it gives the reader a sense of ownership over the story. They're provided with choices and the character really becomes theirs instead of just being observers of what's going on. That's the way it connects with readers, and I hope it's more immediate and interactive than you might get from a standard reading situation."
Riordan obviously played a significant role in not just the content of the app itself, but in the design and the intention of the features themselves. This is a crucial departure for an author who's used to thinking of simply crafting a story, but instead had to imagine the ways that readers would want to interact with the app.
"It really is interesting to me to think in kind of the second person, which is not my normal mode of creating, but I always have to think of what the reader is thinking and what choices they might enjoy. What was exciting to me was that there's more of an intimacy between the writer and the reader when I'm writing something for the app as opposed to the novel."
Unlike stand-alone apps that first began to appear with widespread tablet penetration, this app is meant to be more of an overall reader experience, as opposed to simply being a deeper look at one particular book or series. Users will make selections and decisions in different scenarios that will help shape the app for them.
"It's a work in progress, and we don't know. We're sort of pushing the frontier here, and I'm not sure what we'll find or what direction it will go in. But at the same time, that's the great thing about it, we can push it in any direction that seems to make sense. As the readers interact with the app, the app changes. It's not set in stone."
Mercy Pilkington is a Senior Editor for Good e-Reader. She is also the CEO and founder of a hybrid publishing and consulting company.