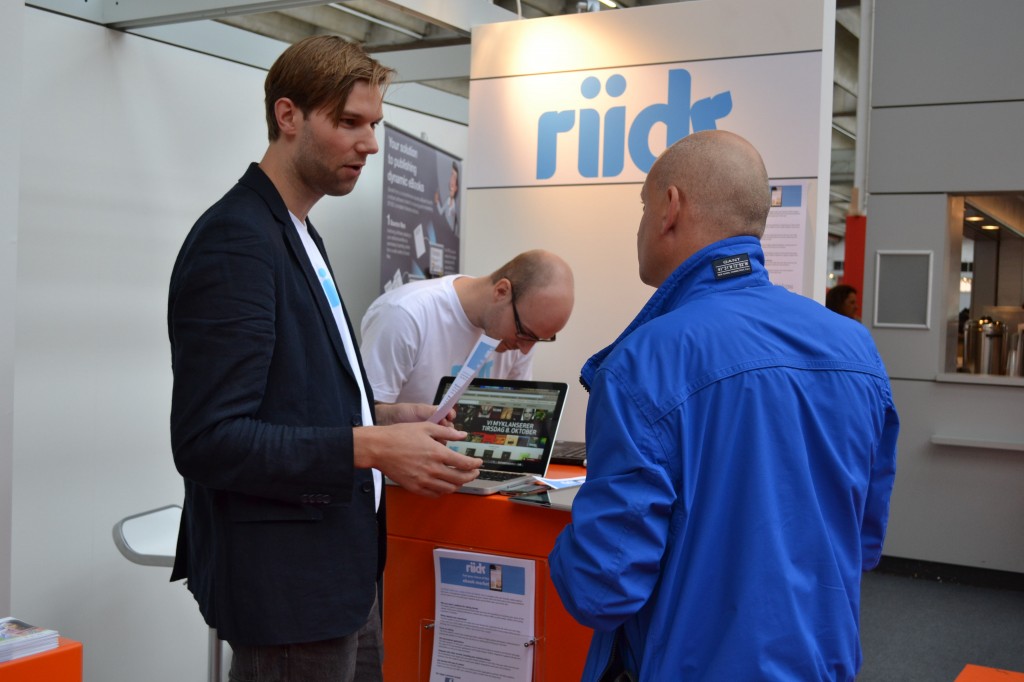 With so much of the ebook market and news focused on a US-centric approach to digital reading, it's easy to forget that much of the world does not purchase or consumer ebooks in the same way. For some markets, it's the government hold ups, VAT issues, and pricing law concerns that prevent ebooks from growing in much the way some would expect. In others, it's quite literally lack of access to digitized content retailers that prevents e-reading from growing as it does in the US and UK.
Danish company riidr (pronounced "reader") creates branded ebook stores and white-label sites for publishers and media sites to market and sell their content directly to customers. In many cases, the content the riidr makes available is the same ebook that a North American customer might purchase from any number of branded retailers, like Amazon, Barnes and Noble, or Kobo, but in the case of the Danish translation of those works, for example, the publisher who owns those foreign rights can sell the ebooks directly to the consumers.
"Our businesses are either publishers or media companies that are in the market for building their own ebook stores. We build the core platform and of course, their website," explained Anders Breinholst, co-founder and managing director. This affords the publisher the opportunity to not only sell to their readers at a higher royalty rate once the need to pay a distributor is taken out of the equation, but also to sell to their readers in the formats they wish.
One interesting point that Breinholst made about the Scandinavian ebook market is that many digital customers take issue with some of the DRM standards that North American customers are either accustomed to or wholly unaware of. They are more apt to buy an ebook that the publisher lists with only a watermark-style security as it ensures they can read it on any of their mobile devices.
"We provide all of the technology platform so they only have to focus on driving traffic to it. We cover everything from the hosting to all of the IT related needs. Publishers don't always have the technological ability to build websites, build the app, and so many other things that you have to understand. We basically allow them to get started within three months."
Mercy Pilkington is a Senior Editor for Good e-Reader. She is also the CEO and founder of a hybrid publishing and consulting company.