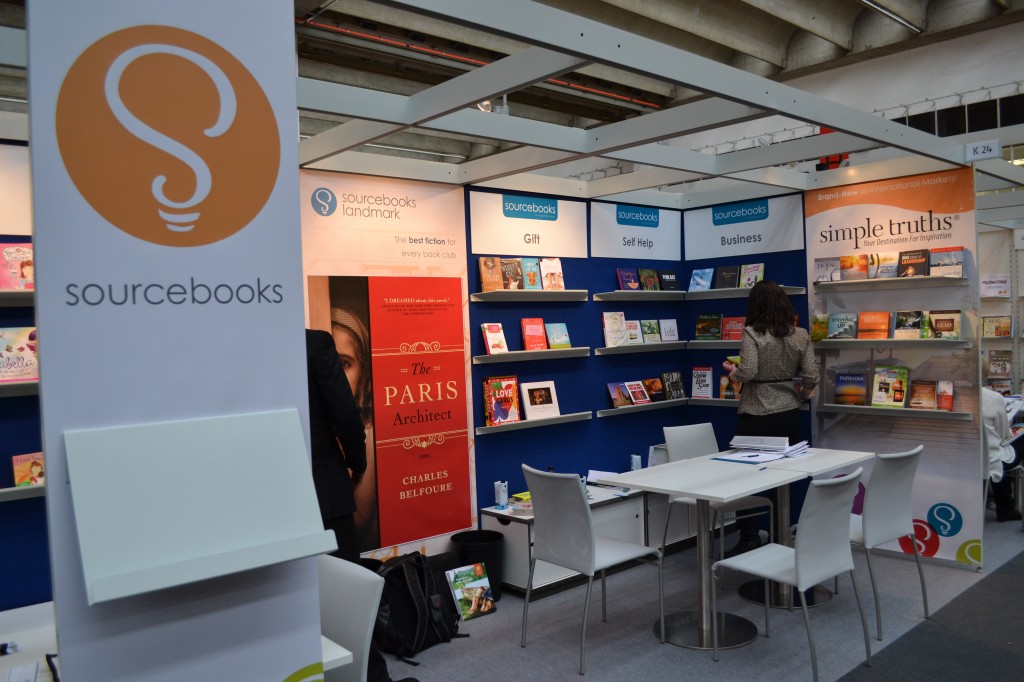 Forget the cutting edge of innovation…Sourcebooks sharpens that edge on a daily basis. With everything from offering up one of its bestselling titles for free to OverDrive for the Big Library Read, to the creation of the Put Me in the Story platform that they opened up to other publishers to use, Sourcebooks constantly reshapes the very image of publishing.
Today, the company sat down with Good e-Reader at the Frankfurt Book Fair to talk about the deal it had established with social shopping site Living Social, a process that was three years in the making, to make one of its titles available at a steep discount. This marks a new avenue in publishers offering content directly to consumers without going through a retailer.
"We had an incredible day yesterday," explained Lyron Bennett, Business Manager for Put Me in the Story at Sourcebooks, "we had our first promotion with Living Social, with almost 2900 books in a day. But we're just getting started with it. It's one book in one promotion, for twelve days. This is a three year endeavor that is finally salable and moving. Dominique [Raccah] endorsed the idea, which is what makes us Sourcebooks. That really is a hallmark of this company."
The Put Me in the Story platform, launched around this time last year, allows users to incorporate the name and photo of a child in the digital picture book, as well as create a print edition as a keepsake. The deal on social site Living Social actually offers the book to members for almost a 50% discount.
"What started as an app has become an e-commerce platform and we're looking to build an ecosystem. I want to create something that is publisher and author-friendly, that is powerful, and that is non-replicable and engages everyone in supported self-expression. It's something authors can be proud their work is on. In all of the other facets of where words live, it's a big idea."
The Put Me in the Story titles I Love You So, Happy Birthday, and If I Could Keep You Little are available now through the Living Social platform, and can be found HERE.
Mercy Pilkington is a Senior Editor for Good e-Reader. She is also the CEO and founder of a hybrid publishing and consulting company.