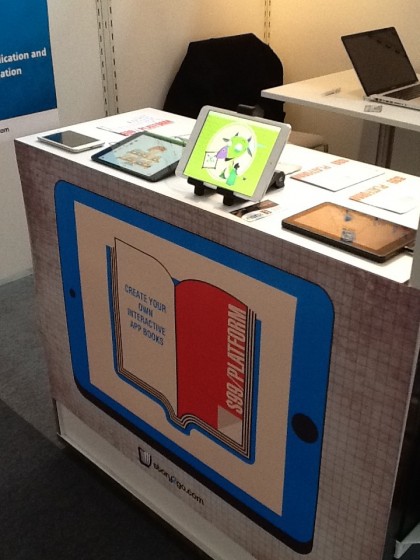 The digital revolution and its subsequent self-publishing hey day have perhaps sparked more change in literature and publishing than any event since Gutenberg started tinkering, but for all of the great talk of "equalizing" and breaking down barriers, what industry watchers were really referring to was text-based novels. A number of demographics in the publishing business were left out, such as comic book creators, graphic novelists, children's book authors, and more.
But as startups began to recognize the self-publishing and digital platform spheres were overloaded with options for authors, a few other companies began quietly meeting the needs that other companies had overlooked. One such market was the image-heavy ebook space, where books had to be converted into apps for consumption in various operating system-specific app stores rather than sold through e-reading sites like Amazon or B&N.
Story2Go, first interviewed by Good e-Reader at Frankfurt Book Fair in 2013, launched at the time with an inexpensive iOS app that allowed authors and creators to essentially build their ebooks with simple drag-and-drop and uploading features, then rely on the bigger guns to actually distribute the book to a variety of app stores. While the process of creating the file isn't entirely intuitive–this is no "Children's eBooks for Dummies" level of process–there are clear-cut instructions at each step of the way to help authors along.
For a limited time, the Story2Go app is free in the Apple App Store, and despite the time that the company has producing and distributing books on behalf of authors, the price to distribute is still only a one-time $99 fee for the first platform, and $149 for multiple app stores.
Mercy Pilkington is a Senior Editor for Good e-Reader. She is also the CEO and founder of a hybrid publishing and consulting company.