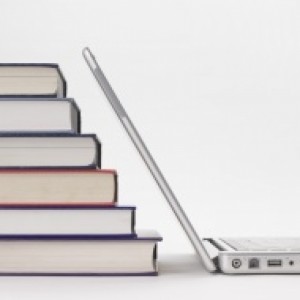 When self-publishing first began to take off as a viable option for authors (at least in terms of publishing and book sales, if not exactly for acceptance and respect), a typical scenario involved "resorting" to self-publishing after disappointment from the traditional industry. But that is rapidly changing, with more and more authors not even considering traditional publishing in the first place.
This week, Good e-Reader interviewed two spotlight authors who opted to self-publish via CreateSpace, both from vastly different ends of the genre spectrum but both alike in that they did not actively seek the traditional industry for an agent or a publisher. Steven Konkoly and M. Louisa Locke, both authors who self-published in their respective genres, took note of where the industry was headed and made the informed decision to go it mostly alone.
"I started looking at it, and my timing was really ideal," explained Konkoly, author of the Black Flagged series and The Jakarta Pandemic, as well as the more recent title The Perseid Collapse, in an interview. "In the fall of 2010, some of these firebrand previously-traditionally published authors like Joe Konrath and Blake Crouch really made me consider self-publishing in terms of not feeling like I had to query agents or go the traditional route. I really wanted to get my book out there, and went into it with no expectations in terms of sales. I had worked hard on a book, and I wanted to get it out."
In the case of Locke, author of Maids of Misfortune, the author was actually able to help grow the historical mystery genre into what has now come to be known as "cozy mysteries" in the book industry. With three books and two short stories to her credit, Locke transferred her doctorate in history into a popular series of titles about the core concepts developed in her dissertation.
"I knew that someday I wanted to write a mystery based on what I was learning about women," Locke said, making the point that publishing a dissertation is more for scholarly audiences, but crafting a fictional mystery based on that research would speak to far broader audiences. "I had the idea that each book would focus on a different 19th century female occupation."
In Locke's experience at the time of the original writing of her first draft, historical fiction and historical mystery were not widely published genres and many publishers were reluctant to invest in the title. After working with a print-on-demand publisher on her first title, agents and editors refused to even look at the book, still clinging to the stigma that initially marked self-published titles.
Like Konkoly, Locke also read information from Konrath about the benefits of self-publishing, especially true for authors of niche genres.
"The turning point for me was I went to a mystery conference and I went to the sessions about publishing. I asked questions." At this same conference, Locke was still told by professionals in attendance that they would not even look at a book that had been self-published, a fact that has laughably come full circle as publishers now actively recruit successful indie authors.
In what is becoming more and more common and viable, both Konkoly and Locke are full time authors, writing and publishing their own titles and living off the royalty income, another feat that would have been barely fathomable only five years ago. Now, both authors are contentedly successful in terms of titles published, control over their work, and the growth of a strong reader base.
"There are millions and millions of readers. I've reached the 100,000 sale mark recently," said Konkoly, "but it's nothing compared to how many other readers there are out there. This is an opportunity."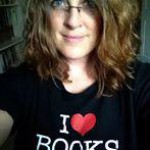 Mercy Pilkington is a Senior Editor for Good e-Reader. She is also the CEO and founder of a hybrid publishing and consulting company.