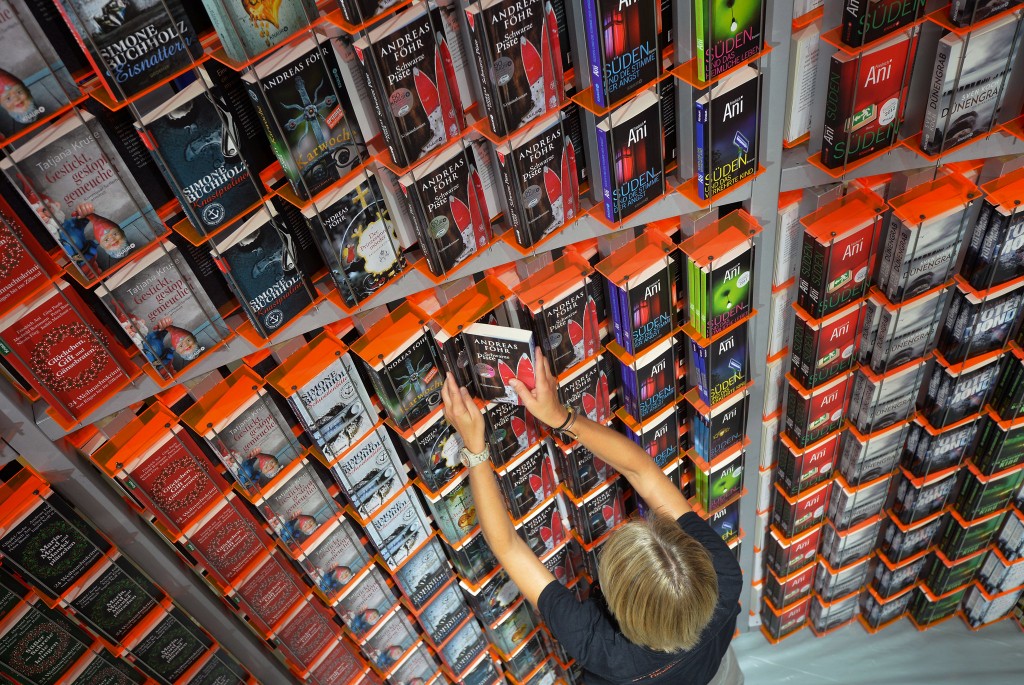 The Frankfurt Book Fair is currently ongoing and this is the definitive European event where new digital publishing initiatives are announced and new products. Today, we are going to take a look at all of the top stories coming out of the event.
Xinxii
XinXii has announced that they are are getting involved in the billion dollar audiobook space. The company will not be responsible for any kind of production, but will accept self-published MP3 files and distribute them to twenty different online stores.
Smashwords
On October 22 Smashwords will begin delivering 230,000 e-books sourced from the over 100,000 indie authors and small independent presses to 400 e-book stores powered by Gardners operating in 32 countries and serving customers in 138 countries; 2,000 public libraries in the U.K.; and 400 academic libraries in the UK, Europe and Middle East. The agreement excludes Smashwords erotica titles.
Tolino
Deutsche Telekom announced the new Tolino Vision 3 HD this week at the Frankfurt Book Fair. The device is equipped with a new high definition, 300 ppi eInk display, and the electronics inside are safe from water and corrosion due to the thin-film coating applied by HZO during manufacturing. Like its predecessor, the new Vision 3 HD is safe to use in the bathtub, at the beach, or anywhere else a person wants to enjoy an enhanced eBook experience.
"At the end of our next production cycle with Deutsche Telekom, HZO will have protected nearly one million Tolino Vision eReader units," said Sergio Leveratto, Chief Sales and Marketing Officer at HZO. "Our powerful coating solutions and ability to scale with large production volumes aligns with Deutsche Telekom's objective to develop a product with a truly differentiating feature. We're honored to have their repeat business."
Unlike other eReaders around the world offering water protection, the HZO Protected Tolino Vision 3HD does not use mechanical seals or plugs in charging ports to keep water out. The electronics inside are resistant to liquids and moisture, creating a unique competitive advantage over other eReaders by providing worry and risk-free protection for end-users.
HarperCollins
HarperCollins is using the Frankfurt Book Fair to showcase the newest initiative in its global publishing program. As part of the marketing campaign for the new young adult novel by Alyson Noël, Unrivaled, HC will publish the book simultaneously May 10, 2016 in 16 languages in more than 200 countries. In an added twist, the novel will feature covers that will be coordinated across the different markets HC is displaying all the covers in its stand (D129 in hall 6.0) at this year's Frankfurt fair.
During a business showcase at the Book Fair Arnaud Nourry, chairman and chief executive of Hachette Livre made some controversial remarks. On the question of e-book pricing, Nourry reiterated his support for the agency model. "Publishers should try not to undermine their price point, I was convinced of that in 2010 (when the agency model switch first occurred in the U.S.), and I am still convinced. I am very happy with the agency model." He added that in the U.S., 80% of Hachette's catalogue is sold for less than $10.
Nourry described self-publishing as "the contrary of my business. We look at books and decide what we do and do not want to invest in. Sometimes publishers are wrong, as with 50 Shades of Grey, but even in this case E.L. James wanted a traditional publisher. When print is 85% of the market, you need it. I am not competing against self-publishing and it will not change my business."
Ingram
Ingram has announced that they have partnered with Repro India to bring its print-on-demand service, Lightning Source, to India. Repro will be Ingram's Global Connect print provider, giving publishers from across the world the ability to make content available through local print-on-demand and distribution facility in India. Publishers can get their content closer to consumers and shorten delivery times to customers.
The US-based Ingram Content Group is the world's largest distribution service for books and content. Through this partnership, which has been in the works for nearly a year, Ingram will leverage Repro's existing capabilities in providing content, print and fulfillment solutions to publishers, education institutions and corporations. Repro has a solid distribution infrastructure; including two state-of-the art book-printing plants on India's west coast, in Mhape (Mumbai) and Surat.
Skoobe
Skoobe has had massive success with its unlimited e-book subscription program in Germany. During the Book Fair they said in an interview with Publishers Weekly "in Germany, publishers continue to show high interest in our model. We started out with 10,000 e-books and now offer more than 140,000 e-books, not only in German, but also in eight other languages. Our catalog has been growing extensively, especially over the last year. Since last year's fair, we have added 80,000 titles from more than 1,600 publishers. And we are very happy with the positive response that we are seeing from customers. The latest Bitkom study shows that more than a quarter of all readers in Germany are reading digitally, and more than 16% are interested in e-book subscription services.
Alt.News
Reese Witherspoon and Bruna Papandrea's Pacific Standard has just closed a deal for film rights to The Dry, a debut novel by Jane Harper that is one of the hot publishing titles in play at this week's Frankfurt Book Fair. In The Dry, a policeman returns to the drought-stricken town of his youth to bury his childhood best friend, who is the perpetrator of a murder-suicide. Secrets of the cop's past and why he left home bubble to the surface as he questions the truth of his friend's crime. The book sold at auction to Christine Kopprasch at Flatiron Books in a
three-book deal, and other publishing deals have been made in over a dozen territories. Harper is a business writer for the Herald Sun in Melbourne. Her book won the 2015 Victorian Premier Literary Award for an unpublished manuscript, before publishers began snapping up book rights.
The Frankfurt Book Fair has announced a unique partnership with PressReader, the Canada-based digital media platform. As the exclusive News Partner of the Frankfurt Book Fair (14 – 18 October 2015), PressReader will provide unlimited digital access to more than 4,000 newspapers and magazines from all over the world to all attendees of the Frankfurt Book Fair. Members of the Frankfurt Book Fair Business Club will receive a special offer of complimentary personal VIP accounts valid for three months after the Fair. Titles include major international, regional and local titles like The Guardian, Vogue, GQ, Corriere della Serra, Rheinische Post, TheWashington Post, USA Today, Paris Match, Cosmopolitan Germany, JOY and more.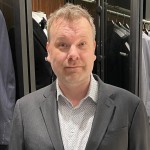 Michael Kozlowski has written about audiobooks and e-readers for the past twelve years. Newspapers and websites such as the CBC, CNET, Engadget, Huffington Post and the New York Times have picked up his articles. He Lives in Vancouver, British Columbia, Canada.