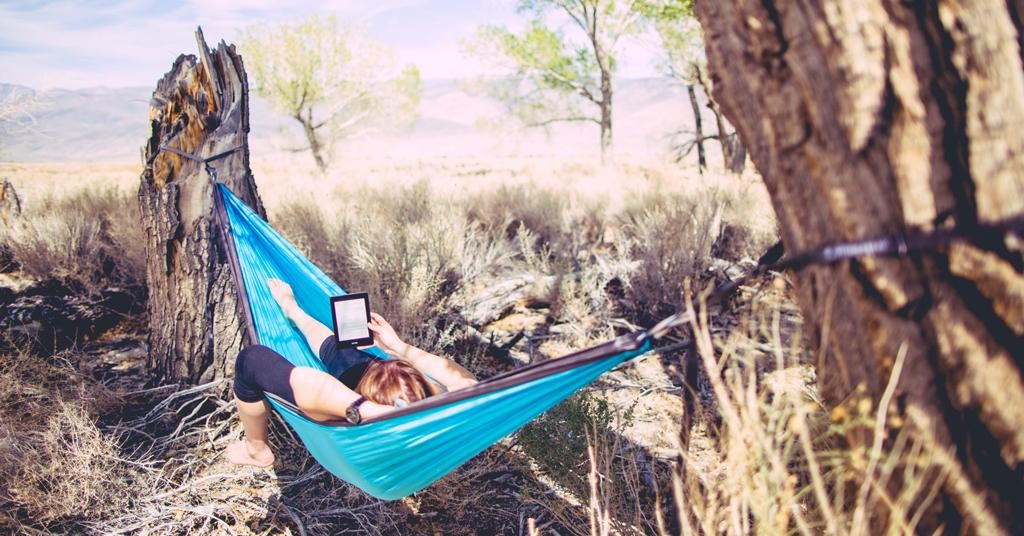 The digital publishing industry in Germany is booming and it is having reverberating effects on the way consumers access audiobooks and e-books on their tablets and e-readers.
When it comes to e-book sales, the German market is one of the most lucrative in the entire world. In 2014 e-books accounted for 4.3% of all book sales and generated 24.8 million euros.
25% of Germans read e-books on a day to day basis and this figure has slightly increased from 2014.  What is very surprising about this market is that the hardware that people employ to read e-books is more varied than North America. Statistically, 41% of Germans use laptops to read,  followed by smartphones 38%  while everyone else seems to use e-readers such as the Kindle, Kobo or Tolino.
Alexander Skipis, Managing Director, of the German Booksellers and Publishers Association said  "Germany is a nation of readers. As the second largest book industry in the world, the German market functions as a role model for both quality and diversity, and market performance is generally stable. We are eager to maintain and expand this state of affairs."
e-Book sales are doing quite well in Germany, but this is a country that is utterly obsessed with the adiobook format.  Each year, Germans buy more audiobooks than e-books, and the voice actors are as big as rock stars. This past summer, 20,000 Germans filled a Berlin stadium just to listen to the most popular audiobook series.
In 2013 close to five million German customers have purchased an audiobook and this is a huge deal, considering this accounts for 7% of the overall population. Audiobooks is one of the hottest segments currently operating in Germany and ironically 90% of all sales stem from Audible.
The fact that customers are buying so many audiobooks from Amazon and not local companies is really irking the digital publishing industry. This has prompted the Association of German Publishers to file a complaint with the European commission. They have stated that Amazon has created an audiobook monopoly via their Audible unit. Alexander Skipis said in a statement  "The business model of Amazon and Audible is aimed at destroying the excellent book trade structure in Germany. These companies are avowedly on the way to establish a monopoly." He went on to say that Audibles dominant market position to force publishers to accept "unreasonable conditions."
If there is one country in the world that has an unabashed hatred for all things Amazon, it's Germany.  In 2013 German workers staged a long strike because of unsavory working conditions and low pay.  They were also pissed that instead of hiring Germans to work at the shipping centers Amazon hired  10,000 temporary workers that were bused in from countries like Spain or Romania where jobs are scarce.  Germans are also vexed that Amazon hardly pays any tax, because they divert most of the profits overseas or via their European headquarters in Luxembourg.
The German publishing industry was not going to let Amazon waltz in and utterly dominate the market, the way they have in the United States and United Kingdom.  This prompted the formation of the Tolino Alliance in 2013 by Thalia, Weltbild, Hugendubel, Bertelsmann Club, and Deutsche Telekom. This cadre of unlikely players created a digital bookstore that currently has 300,000 titles, an indie author self-publishing system and a number of e-readers and tablets that are currently sold in over 12,500 retail locations.
When the first Tolino e-reader and digital bookstore was unveiled at the Frankfurt Bookfair, Weltbild chief Carel Halff said at the press conference that "The future of the German book industry must start with us and not a U.S. company."
The Tolino Alliance may have started to fend off Amazon, but the Seattle company still controls the majority of e-book sales in Germany. According to Publishing Perspectives  the general consensus suggests that Amazon has an e-book marketshare of 50-60%, 15-20% for Tolino, and Apple with a measly 10%.
The German market has one of the highest e-book adoption ratings in Europe and has a thriving startup scene. Audiobook consumption is the highest per capita in the entire world and there is room in the market for new players to enter the arena. The love of the written word, whether digital or print did not suddenly happen overnight. Germany has been a center of literacy for hundreds of years. This is quite evident in the rise of the Frankfurt Book Fair.
The history of the Frankfurt Book Fair dates back to the 15th century, when Johannes Gutenberg first invented movable type – only a few kilometers down the road from Frankfurt. Frankfurt remained the central and undisputed European book fair city through to the 17th century. In the course of political and cultural upheaval, in the 18th century Leipzig then came to play the part. In 1949, that early Frankfurt book fair tradition was given a new lease of life: 205 German exhibitors assembled on Sept. 18-23 in Frankfurt's Paulskirche for the first post-War book fair. More than 60 trade-fair years later, the Frankfurt Book Fair is the largest of its kind in the world – and the hallmark for global activities in the field of culture.
The Frankfurt Book Fair will be occurring October 14 to 18th and likely there will be a lot of data presented by various German trade groups about how the industry will grow in 2016. This is also a place where new ideas, and connections are made. It will be interesting to follow this event to check out the new e-readers from Tolino and what new companies will be officially debuting.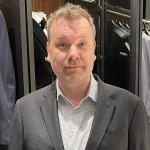 Michael Kozlowski has written about audiobooks and e-readers for the past twelve years. Newspapers and websites such as the CBC, CNET, Engadget, Huffington Post and the New York Times have picked up his articles. He Lives in Vancouver, British Columbia, Canada.