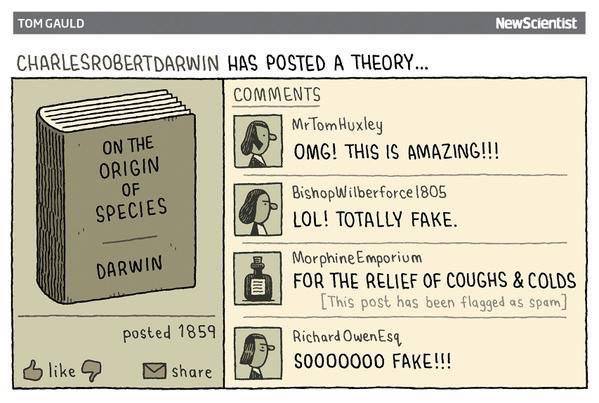 The Origin of Species by Charles Darwin was one of the most important books in human history. It polarized the entire world and continues to be a subject of debate when it was originally published in 1859. Today is the 156th birthday of the book.
Darwin conducted almost 30 years of research and he published On the Origin of Species by Means of Natural Selection, or The Preservation of Favoured Races in the Struggle for Life on this day in 1859. It sold out its initial print run of 1600 copies within days.
Do you have any favorable memories of reading this book in school or in your adult life?