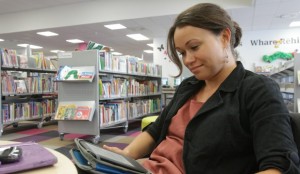 A recent program for UK libraries to lend ebooks has been considered not only a success for institutions and patrons, but also for publishers given the number of click through sales that resulted from borrows. The report, given at a panel at the London Book Fair this week, was from the Society of Chief Librarians (SCL) president Janene Cox.
The program, launched on March 3rd, 2014, in four areas of the country, gave visitors to the physical libraries access to content that wasn't available elsewhere, including new releases. While visitors still had to come into their libraries to access the list of titles, they were gaining this access to content that wasn't readily available for device lending elsewhere.
The results of the pilot have already been enlightening and positive, and interestingly have also been in line with patron behavior in various pilots and studies conducted by different companies in different countries. Sourcebooks and OverDrive teamed up last year to study the effects of unlimited checkouts and free simultaneous access to one title in particular, coupled with publisher branding of the book. Several years ago, Kobo released the results from its online marketplace that looked at user behavior when ebooks were available for free or at nearly no cost, which is the correlating cost for library patrons.
In almost every aspect, these studies have shown that publishers benefit when their books are readily available for borrowing. The click through rate in library lending is fairly high, with many of the patrons purchasing titles before even finishing the book. As in the Sourcebooks experiment, sales of that author's other titles–not related in a series to the title that was made available–also increased, as did his social media following as readers sought him out online.
eBook lending has been a struggle for the industry, with different publishers experimenting with different lending parameters and limitations in an effort to protect the interests of their companies and their authors. Libraries have now been shown to be a source of revenue for publishers, not a source of contention.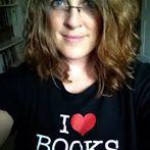 Mercy Pilkington is a Senior Editor for Good e-Reader. She is also the CEO and founder of a hybrid publishing and consulting company.