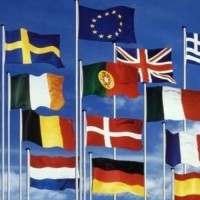 There's no relief in sight for UK readers, as Parliament declared that there was no good reason or means to reduce the outrageous 20% VAT on ebooks. While their print counterparts enjoy a zero-percent tax–like many state and local governments in the US who feel that book purchasing should be supported–ebooks are still treated in much the same way as a software download and are taxed as such.
To make matters worse, the EU is planning to implement tax legislation that will make ebooks even more expensive. As it stands, companies like Google, Apple, and Amazon have based their operations in Luxembourg to take advantage of its 3% VAT on ebooks, but that benefit to consumers is about to disappear. Beginning in January 2015, retailers will be charged the tax rate of the consumer's location, meaning UK's artificial tax hike on its citizens will have an even bigger impact on their wallets.
According to government sources, "As announced at Budget 2013, the government will legislate to change the rules for the taxation of intra-EU business to consumer supplies of telecommunications, broadcasting and e-services. From 1 January 2015 these services will be taxed in the Member State in which the consumer is located, ensuring these are taxed fairly and helping to protect revenue."
But when Tom Harris, Labour MP for Glasgow South, asked about changing the status of ebooks to avoid this outrageous amount, he was essentially told that it wasn't government domain to change the tax on ebooks.
According to an article in The Bookseller, the response from the Treasury's Exchequer Secretary David Gauke was: "The sale of a digital book is classified as an electronic service and attracts the standard rate of VAT under EU law. Legal advice obtained by the government indicates there is no scope to change the VAT treatment of the sale of digital book and similar products under EU law. As such, no assessments have been made of the type referred to by the honourable member."
While the clock ticks down to force online retailers' hands in taxation, hopefully the various governments will move to take the burden off of consumers. A couple of countries, including France, have lowered the VAT on ebooks against the guidelines of the EU. resulting in stiff penalties against the governments in an effort to help their citizens purchase books, regardless of format.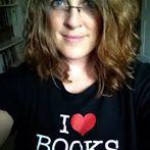 Mercy Pilkington is a Senior Editor for Good e-Reader. She is also the CEO and founder of a hybrid publishing and consulting company.