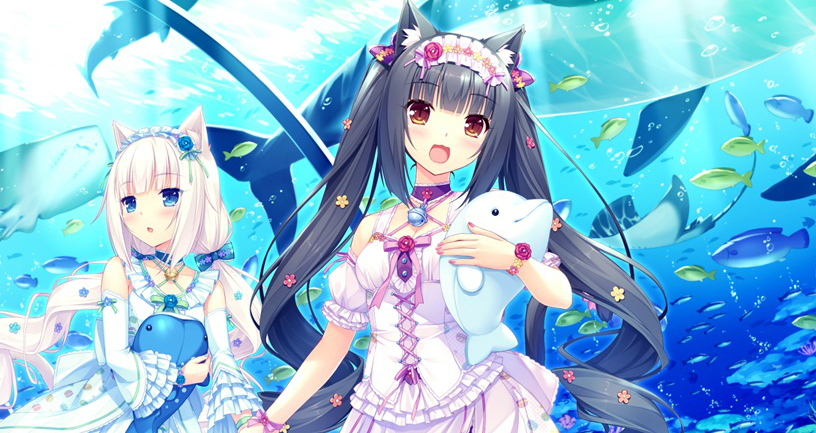 Steam is one of the most popular game distribution and sales platforms. The biggest budget games of 2014 have found a home on the service, as well as indie titles. Steam isn't just for games anymore, anime infused visual novels have also been able to leverage steam to reach an international audience.
Unlike graphic novels or manga, A visual novel is an interactive fiction game, featuring mostly static graphics, most often using anime-style art or occasionally live-action stills (and sometimes video footage). As the name might suggest, they resemble mixed-media novels.  Visual novels are an extension of popular anime franchises and do quite well in Japan, where they made up nearly 70% of all PC game sales.
Even the most popular and famous Japanese visual novels usually never see a western release; instead they're translated by unofficial fan groups. Where the publishers and game creators do not generate any additional revenue. However visual novels have slowly been garnering popularity on Steam ever since Valve introduced the tagging system.
Before visual novels came to steam, they were normally sold directly to customers from the publishers or game studios websites. They sometimes cost over $100 and were made in very limited quantities. Now that publishers are using Steam to distribute their titles, they merely delivered via digital downloads.
Currently, there is 59 visual novels available on Steam and some of them are selling quite well.  Long Live the Queen has 5971 purchases, Analogue: A Hate Story has 3030, Cherry Tree High Comedy Club has 1514 purchases and Sunrider: mask of Arcadius has 1198. Aside from the bestselling editions the average title has around 600 purchases,
Visual novels have not sold in huge numbers yet on Steam, but this may change in 2015 as bigger budget titles start to make the crossover. Right now one of the largest selling titles of all time, CLANNAD, has launched a Kickstarter campaign where they asked for $140,000 for an English release, instead they raised $380,000. First published on the PC April 4th, 2004, CLANNAD has been ported to the PS2, Xbox360, PS Vita, and many other platforms. It was also adapted into a popular anime with the first season broadcast in 2007 and a sequel, CLANNAD ~AFTER STORY~, broadcast in 2008. CLANNAD is a masterpiece by the visual novel studio Key, and its themes of family and bonds have deeply moved its fans since it was first released. In the near future it will be released on Steam.
Other games with smaller budgets are starting to rely on blitz media campaigns in order to get the word out.  One title that is getting lots of attention is Nekopara Vol. 1, which tells the tale of Kashou Minaduki, a young baker descended from a long line of Japanese confection makers who sets out on his own to open a patisserie. Of course, a couple of catgirls show up and hi-jinks ensue. Naturally.
Many publishers are still wary of Steam as a distribution platform for visual novels because Valve still has not created a dedicated section for them. Instead, they are merely using tags, which makes it hard for the average user to find the content.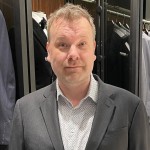 Michael Kozlowski has written about audiobooks and e-readers for the past twelve years. Newspapers and websites such as the CBC, CNET, Engadget, Huffington Post and the New York Times have picked up his articles. He Lives in Vancouver, British Columbia, Canada.