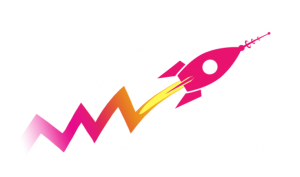 A lot of focus in the publishing industry lately has centered around the need for more sales data for authors in order to let them exert more control over their writing careers. Until very recently, that data was closely guarded by retailers and unavailable even anecdotally to other authors. A series of surveys by different sources have given authors and publishers at least a glimpse of how book sales are faring, but of course the information is incomplete.
Vook, an eBook developer and distributor, announced today the launch of its newest author-centric tool, aptly named Author Control. This program, which is free for authors to track the 2013-to-present sales of up to ten titles, uses major retailers' databases to give rights holders a clear picture of how their titles are selling across different markets. Amazon, B&N, Kobo, Smashwords, CreateSpace, Apple, and other retailers are included, as is OverDrive, placing important data in one single location for authors to track and check on their sales activity.
One feature of this tool that stands to eliminate a major reason that increasing numbers of authors are choosing self-publishing is the ability for even traditionally or small press published authors to use this tool. Essentially, the publisher will set up their accounts with their authors titles and retail distribution platforms, then be able to isolate each author so that they can only see their data. With Author Control, there is no reason for a publisher to not give its authors daily access to their sales data, rather than making them continue to wait for quarterly sales reports.
While sales data is the only real information available at this point, other features are already in the works, including rankings, ratings, reviews, and more. For now, Author Control provides nearly instantaneous updates on the data.
Matt Cavnar from Vook spoke to Good e-Reader this morning about today's launch, as well as the possibilities for this tool based on author feedback from their dashboards.
"We want to give our authors one place to get every piece of data on their books. We pull what's in the retailers now, and every four days our system will go back and recheck. That's when the sellers themselves restate the data, so you'll see our system continually being updated with the audited sales data."
Some of the data is supplemented through existing channels that help follow the sales of books. According to a press release issued by Vook, Beat Barblan, Director, Identifier Services, Bowker, a ProQuest Affiliate, said, "One of Bowker's key objectives is to provide authors with quality services and products at prices that deliver high value. We expect our business partners to subscribe to the same standards and to share our value of putting the customer first. In Vook we have found an ideal partner. Our customers tell us Vook's service is fast, efficient, and excellent, and that its staff is among the most responsive and customer friendly anywhere."
In terms of what authors really need in order to control their writing careers, initiatives like this help provide tools for authors who intend on taking an active role in the business side of being writers.
"Our goal is to provide authors with what they actually need, and we're going to learn that by actually working with real people."