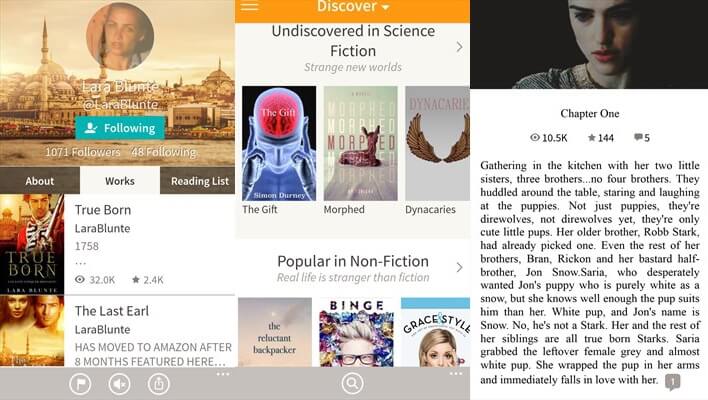 Wattpad has just released a new digital reading app for anyone that currently has a modern Windows phone. The Toronto based company is now supporting Windows Phone 8.1 and Windows 10 Mobile for anyone looking to read fan-fiction or self-published works.
If you are a fan of celebrities such as Kylie Jenner, Harry Styles, Ian Somerhalder, Luke Hemmings, Rihanna, Tyga, August Alsina, Ariana Grande, Justin Bieber, Drake and Kim Kardashian you might have heard of Wattpad.  New and upcoming authors traditionally write fan-fiction about these people and some stories have been read billions of times.
The Wattpad mobile app for Windows also gives you access to a ton of classics and royalty free books, such as Alice in Wonderland, Sherlock Holmes, Romeo & Juliet, Jane Eyre, Wuthering Heights, The Art of War, Pride & Prejudice, and much more.
Download the Wattpad app for Windows Mobile today!