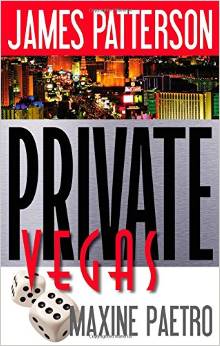 What can $294,038 buy you? According to one author, it can buy you an airline ticket, two nights in a hotel, one meal, and the right to read a book that's been out for quite some time, among other things.
eBook pricing has been a hotly contested issue in the last few years, debated among industry insiders and court officials alike. But a new offer from author James Patterson could reverse what some people think they know about the value of a book.
In what the bestselling author has ever-so-humbly termed "The Most Thrilling Reading Experience Ever," one lucky fan will get to pay around $300,000 to read one of Patterson's previously published books. This luckiest-of-lucky fans will get one first-class airline ticket, two nights in a hotel at the unknown destination, and a scrumptious meal that Patterson himself will attend. At some point after the meal and after being given 24 hours to read the book Hope To Die, the recipient will be given special bird's eye view seating to watch a demolition team blow up the book.
According to the website that was setup to sell this once-in-a-lifetime experience:
"The most thrilling reading experience a human being could ever encounter includes:
A first-class flight to an undisclosed location.
Two nights stay in a luxurious boutique hotel.
A splendid reading space including perfectly chilled Champagne.
A well-trained bomb squad to handle the self-destructing book.
Gold binoculars inside a fine-leather case engraved with Patterson's initials.
An unforgettable 5-course dinner with Mr. James Patterson.
The whole Alex Cross book series autographed by Mr. James Patterson."
One can only hope this is a joke, and not just because the terms of service indicate the binoculars are not actually made of real gold.
Of course, even if the author is deadly serious about the value of his work and his time, it does purportedly go to a good cause. Patterson has been a strong champion of independent bookstores in the past, and has dipped into his own personal funds in a monumental way to offer grants to indie bookstores. The proceeds from this "thrilling" experience are said to go to support indie bookstores.
For those fans who lack the one-percenter income to participate in the thrilling experience, there was still the element of danger in a campaign for the recently released Private Vegas. One thousand lucky fans got to read a digital advanced copy of the book; the "self-destructing" ebook, as it was called, featured an ominous countdown clock at the top of the screen. Readers had 24 hours to read the book, or it would disappear.
Mercy Pilkington is a Senior Editor for Good e-Reader. She is also the CEO and founder of a hybrid publishing and consulting company.