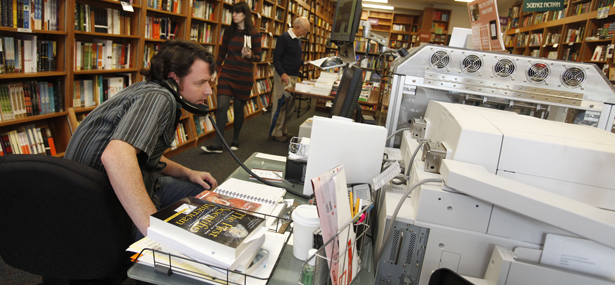 Many of the leading digital book stores all offer self-publishing programs. Kindle Direct Publishing, Nook Press and Kobo Writing Life all are viable platforms for indie authors to submit and sell their eBooks on a worldwide scale. Even Apple has got into the game by pulling curated content directly from Smashwords. All of these stores have a single thing in common, they list self-published titles side by side with traditionally published books. This is not a viable long-term strategy and these stores need to revise their approach.
A recent firestorm has erupted due to hundreds of adult eBooks with topics ranging from threesomes to incest are being listed in the same category as kids books. This has resulted in UK bookstore WH Smith shuttering their entire online bookstore. Kobo is has deleting close to a thousand titles on their platform and giving a scolding to the vanity presses who are responsible. Amazon and Barnes and Noble are addressing this issue in their own way, but are not publicly divulging anything.
Why hasn't the industry embraced a dedicated self-publishing section and instead are listing the books right beside traditional published content? We have asked this very question to all of these companies at Book Expo America, Future Book and the Frankfurt Book Fair. Most have said their is no distinction between a self-published title and one done with a major publisher. A self-published section by its very nature might have a negative condentation. The bookstores basically have a vested interest in selling indie titles intermixed with everything else, because they make their commissions either way.
I think its very important for all major bookstores to have an indie section because small publishers and indie authors are abusing the system. I have seen many duplicate content with different titles and cover art listed in different categories in order to be visible. You might have an hardcore erotic book listed in Romance, Paranormal, Mystery and Thriller. Indies know that the more categories you are in, the more likely you will sell more titles. In other cases indie authors are stuffing their description and meta data with specific keywords to try and get their book to show up amidst popular searches. You even now have authors changing their pen name and book title to be very similar to popular authors. E.B James is one example of an author who capitalized on the whole 50 Shades of Grey gravy-train.
Major Publishers such as Penguin and S&S have seen their digital revenue increase to 24% within the last year. eBooks are doing nothing but generating more money and self-publishing is on the rise. With more titles being added every day by anyone with a word-processor the old way of listing the titles in the bookstore are not cutting it anymore. The firestorm about Kobo, WHSmith and adult content is nothing new, these books have been there for a longtime. If digital bookstores continue to maintain the status quo this can be an even bigger problem within a few years. eBook discovery will suffer and parents who buy innocently sounding books like "Daddy's Playtime" might scar their kids for life.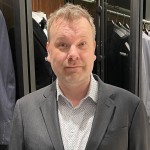 Michael Kozlowski has written about audiobooks and e-readers for the past twelve years. Newspapers and websites such as the CBC, CNET, Engadget, Huffington Post and the New York Times have picked up his articles. He Lives in Vancouver, British Columbia, Canada.