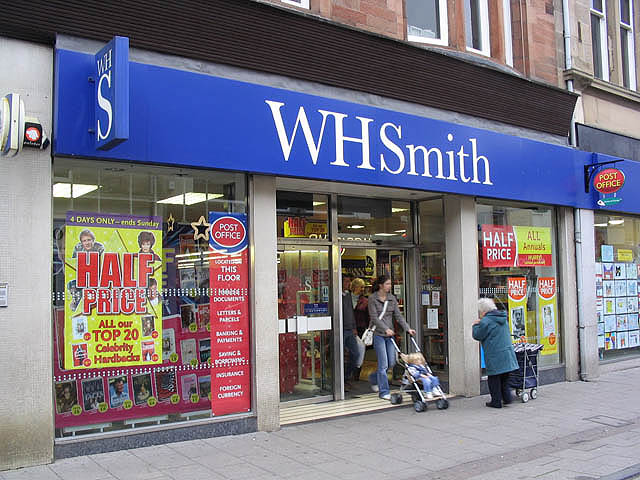 In what can be termed as a shocking revelation, a retailer as respected as WHSmith has been found promoting pornographic content among children by listing them alongside children's titles on their official website. The problem could well be deeply embedded in the software as searching a terms as innocent as 'daddy' has been found to reveal some hardcore sexual content dealing with incest or violent sexual behavior along with the usual bed time stories for children.
The retailer responded immediately to the allegations by bringing down the site altogether while also promising enough changes in its systems and processes to avoid a re-run of the same anytime in the future.
WHSmith has been found to have on its lists more than 60 such titles dealing with immoral subjects, with most of them being self-published. The retailer has entered into a deal with Kobo and has stated they are working with the ebook company to deal with the issue.
"We were made aware last week that a number of unacceptable titles were appearing on the Kobo website that has an automated feed to ours."
"This is totally unacceptable and we in no way whatsoever condone them.
"We are urgently working with our ebook partner, Kobo, to remove them from our websites as soon as possible," the retailer revealed in a statement.
WHSmith though blamed the recent spurt in self-publishing that led to the illegal content having slipped through their screening process. "This is an industry wide issue impacting retailers that sell self-published ebooks due to the explosion of self-publishing, which in the main is good as it gives new authors the opportunity to get their content published."
"However, we are disgusted by these particular titles, find this unacceptable and we in no way whatsoever condone them. It is our policy not to feature titles like those highlighted and we have processes in place to screen them out," said WHSmith sources.
What should be equally disturbing is that several other big name ebook retailers such as Amazon, Waterstones and Barnes & Noble have also been found selling ebooks dealing with hardcore porn the majority of which are again found to be self-published.
Barnes & Noble though assured users they have in place a robust system to tackle such issues. "When there are violations to the content policy that are brought to our attention, either through our internal process or from a customer or external source, we have a rapid response team in place to appropriately categorize or remove the content in accordance with our policy."
Waterstones sources revealed in a statement: "As with other bookselling websites, Waterstones takes a feed from central databases of book publications, notably Nielsen. Any of these titles can then be ordered by a customer. We do not stock in our shops or in our warehouses for internet supply any of these titles and we have never had any ordered from us in the past. Now that we are aware of the theoretical ability of a customer to order such titles by fact of their listing by Nielsen, we will investigate with them how this might be avoided."
Update: Kobo has released the following statement to Good e-Reader: "Kobo has reviewed its catalogue and removed the content, authors and publishers in question. We are also evaluating new procedures to help ensure that this type of content will not become available on Kobo's site, or those of our partners in the future. This unfortunate situation is the result of a select group of publishers and authors violating the self-publishing policies of our platform. These titles have been removed and we will address the individuals in question directly. Our goal is not to negatively impact the freedom of expression and the work of the amazing self-published community that has been created at Kobo.com. We thank those who have brought this issue to our attention and will provide an update on further steps we are taking by Tuesday, October 15 at 10 a.m. EST"
Sovan Mandal is the senior tablet and tech corespondent for goodereader.com. He brings a international approach to news that is not just applicable to the North American market, but also Asia, India, Europe and others. Sovy brings his own writing flavor to the website and is interested in Science Fiction, Technology and Writing. Any questions, send an email