The most active digital readers are women who are aged 45 and older and they spend on average 30 minutes per day reading on their Kobo e-reader. This is not surprising considering If you take a look at the iBooks  top 100 authors you will notice that 64% are written by women.  Meanwhile at Amazon, 56% of the top 100 bestsellers are women and Publishers Weekly top 25 has been dominated by women 100% for the last six months.
Around 77% of the most active readers – who make up a 10th of Kobo's 28 million customers – are aged 45 and over, with the largest single group (30%) aged between 55 and 64. Kobo said this makes e-reading "the first technological revolution being driven by those who are 45 and older, rather than younger generations".
"As one gets older there are a number of benefits in e-reading," said Kobo CEO Michael Tamblyn, "it's nice to be able to make the font larger, or not to go to the bookshop to find the next book."
It is not surprising that older people are primarily the ones who have adopted e-books and e-readers. Younger readers are still at the stage in their lives where physical possessions are very important, as they don't have many things that are "theirs" in the way that books are. This has been echoed by many studies  such as the one BookTrust conducted in association with the Open University. It revealed that 76% of surveyed parents found their children prefer print books for reading for pleasure and 69% prefer print books for educational reading. As for interactive e-books, only 30% of parents said that their child prefers using them for reading for pleasure, and 34% for educational reading. Only 15% of parents said that children prefer using simple e-books for reading for pleasure and educational reading.
This information from Kobo is apart of their recent white paper on digital reading that dirived from 16,000 customers over a period of a few months.
Some of the other key findings of the report stated that their average power users are not exclusively buying e-books, but are also buying print. On average, readers are purchasing two print titles per month, and buying 16 print books a year. In regards of e-books, most of the prolific users are purchasing over  60 per year and 16% are buying an e-book "almost every day".
The most popular genre on the Kobo platform are romance novels, with the category accounting for more than twice the number of unit sales as general fiction, the second most popular category. Mystery novels came in third. Prolific readers who chose romance were reading for almost 90 minutes a day, and finding time more than six times a day to settle down with a book.
"Romance tends to be a little bit shorter, and more affordable," said Tamblyn. "It's a place where digital has become overrepresented – it's quite difficult for a bricks and mortar store to stock the range and selection these passionate readers want, as they can't devote the space to it. So these customers have come much more quickly to digital."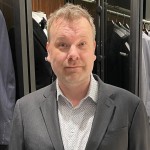 Michael Kozlowski has written about audiobooks and e-readers for the past twelve years. Newspapers and websites such as the CBC, CNET, Engadget, Huffington Post and the New York Times have picked up his articles. He Lives in Vancouver, British Columbia, Canada.