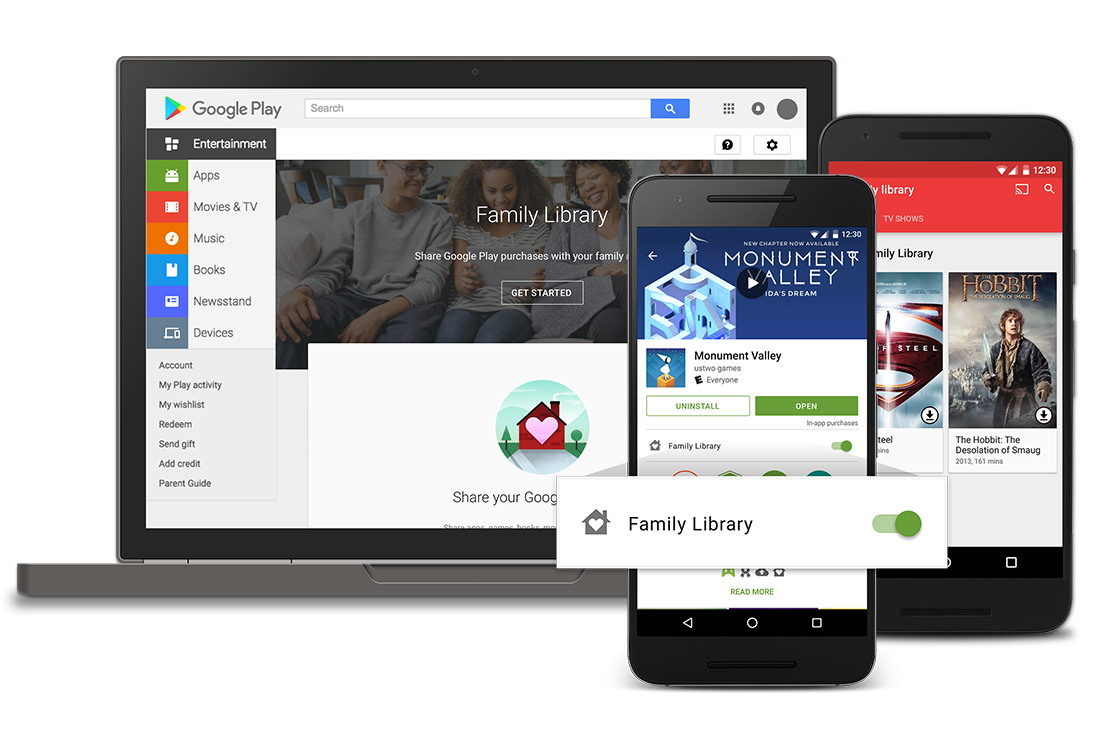 Google has just unveiled Family Library which allows you to share purchased e-books with up to six family members. This comes at a time when Android enjoys a healthy 65% market share, making it the worlds most popular mobile operating system.
You will be able to share digital comics, e-books, graphic novels, magazines and newspapers with the new Family Library program. The main account holder can pick and choose what content they want to share with their family, which will insure that no inappropriate content will be viewed by the kids.
Here is how it works – When an adult in the family signs up, you select a credit card as your shared payment method and any shared items you wish to purchase must be billed to that card. Individual family members also have the option to purchase items with their own cards or gift cards that won't be shared. Parents will have the option to approve any purchases made by their children.