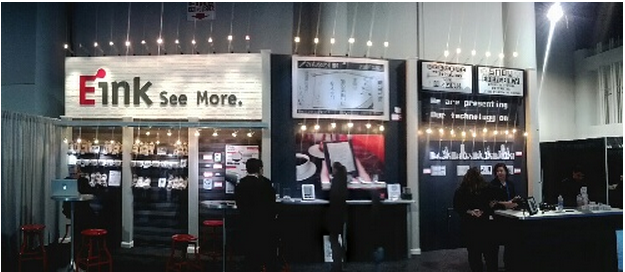 E Ink is best known for their e-paper technology that is found on virtually ever single e-reader on the market. The company has since diversified into digital signage and sees a bright future in this segment. One of the downsides of their business model is that they will develop and sell the technology but they will outsource the manufacturing and assembly to 3rd party companies This is going to change this October when E Ink has officially partnered with Taiwan based Netronix.
The new venture between the two companies will be called NTX Electronics Yangzhou Co. It will be based in the economic and technology development zone in Yangzhou in China's Jiangsu Province. The two companies are betting that a one-stop total solution for e-readers, smart watches, smartphones and digital signage will be a major global player.
Netronix may might be a household name but they are responsible for designing and manufacturing every single Kobo e-reader over the last five years. They also develop internally stock e-readers that showcase their technologies and often offer white-label solutions to Chinese, European and Russian tech companies for resale.
This new partnership will change the landscape of e-readers, digital signage and e-paper screens. E Ink is mainly a RND company and Netronix knows supply chains, logistics and manufacturing. This really means that anyone who wants to get something made using e Ink technology they don't have to get pawned off to someone else anymore. E Ink and Netronix will handle everything.