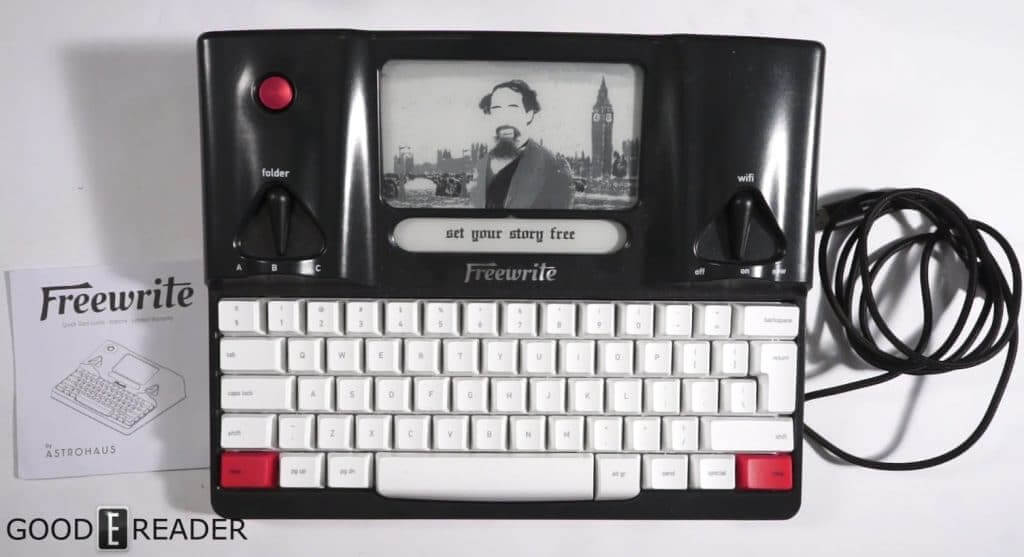 The Freewrite is a singular purpose E Ink typewriter that is hoping to be an author's best friend. It has a mechanical keyboard and WIFI that allows you to send over your novellas and e-books to Evernote, Dropbox, Google Drive and a number of other cloud storage systems.If you are travelling or outside of a wireless internet area there is plenty internal storage to house your digital content.
Initially the Freewrite was named the Hemingwrite when it first initiated a crowdfunding campaign in 2014. It took the company several years to work out the kinks in the various prototypes and it has been available for less than a year. It weighs four pounds, so it is comparable to the weight of modern laptops.
I like the fact that it supports USB-C which is quickly becoming the standard and that it has an SD card for more internal storage. It costs $499, so it will not break the bank but it is kinda expensive for what it is.