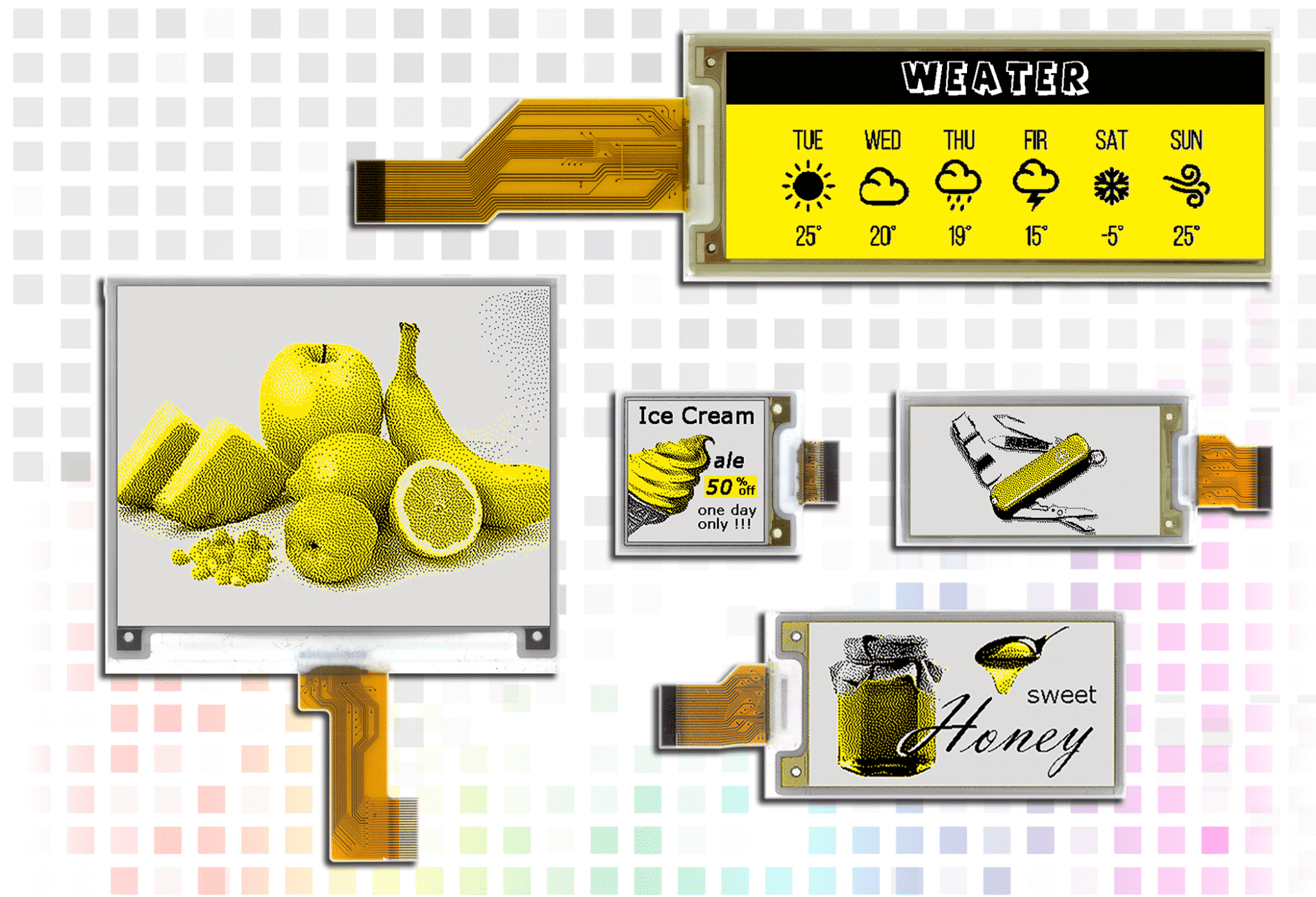 Pervasive Displays is one of the largest companies involved in digital signage and electronic shelf labels that both use E Ink. This company basically has everything in stock and has customers who outfitted hundreds of retail locations using this technology. Once the e-paper has been sold, they have agents in place that do the physical installs and train the staff on how to change the prices from a central server. Pervasive can be considered the number two player in the world, in actually their parent company SES Imagotag is number one. E Ink is a strategic investor, they spent $30 last year for a stake in the company. SES has contracts with over 100 of the top global retailers.
Good e-Reader spoke with the CEO of Pervasive Displays CEO and founder, Scott Soong. I asked him to disclose how the company started. "My grandparents and grand uncles in Taiwan were founders of the Chi Mei Group. I was working on retailer digital signage for one arm of the corporation – Chi Lin Technology – in 2006 when I found out about a project called One Laptop Per Child (OLPC). It's mission is to empower the world's poorest children through education by providing them with a rugged, low-cost, low-power, connected laptop. The Chairman Emeritus of MIT Media Lab, Nicholas Negroponte, was an OLPC founder and through my involvement in the project, I was introduced to the inventors of e-ink. This was a technology developed in the MIT Media Lab. I started to design and manufacture low power displays that can run for years on small batteries or harvested energy. Energy is scarce in a majority of the developing world and I saw a real opportunity to contribute to the democratization of access to technology in these regions. So Pervasive Displays started as an incubation project through Chi Mei Optoelectronics and obtained funding via investment from Toppan Printing (one of E Ink's key original investors).
As we grew, we focused on industrial applications but also supported open source applications. Pervasive Displays was the first e-paper provider to offer customers open source code as part of our philosophy of encouraging the open exchange of information, collaboration and rapid prototyping. We also engage actively with the maker community via our RePaper open source platform which you can find at www.repaper.org


Our first electronic shelf label (ESL) project was a rollout of 350,000 modules to a thousand Billa supermarkets in Austria to support their "best price guarantee". Pervasive Displays was also the first electronic paper display (EPD) manufacturer to offer over 1 million units of Spectra black, white and red (BWR) display modules. We were then acquired by our largest customer, the French ESL retailer SES-Imagotag. Shortly after that we rolled out over 1 million Spectra black, white and yellow (BWY) display modules."
Since Scott was at ground zero of the formation of E Ink, he has a unique perspective on the technology. He mentioned "In my opinion, e-ink is an amazing technology that is ahead of its time but there were lots of obstacles to its mass adoption. When Pervasive Displays started out with e-paper displays, E Ink was about to step into the eBook market. The eBook industry introduced a lot of issues which E Ink had to address and find solutions for. We approached Russ Wilcox (E Ink CEO) for support to help us exploit the dynamic nature of EPDs in order to solve the many issues associated with trying to replicate paper. EPDs don't replace paper perfectly so designers need to look beyond that to the application potential. E-paper is updatable paper that you can write over many, many times. Once you add wireless infrastructure to it, it becomes connected paper, which is particularly versatile. An e-paper display has a better energy profile than an LCD and, using a wireless connection, our devices can be upgraded over time to enhance the user experience. The number of future applications for e-paper is limited only by the imagination of product designers!"
Pervasive obviously is focused on ESL and digital signage. Scott admits the technology isn't as refined yet as the tech found inside of e-readers and digital note taking devices. "Digital signage was the core motivation behind the invention of e-ink but due to its properties, its taking a bit longer to get to the point where e-paper displays are the final solution for digital signage.
Pervasive Displays has a strong ESL focus and I've seen first-hand how pricing strategies are important to retail success. Today's retailers have to try to replicate the information-rich online shopping experience into their physical stores. In addition to getting pricing right, they need to communicate product ingredients, country or region of origin, customer reviews and similar kinds of information. One of the ways of doing this is to enable customers to scan a QR code on a shelf label, which takes them to a product web page. By replacing the paper shelf label with a digital e-paper version, retailers can communicate quickly and creatively with their customers. We are a trendsetter in the ESL market and are proud of enabling retailers to move over to e-paper."
What are the strongest markets for ESL? Markets tend to follow population and demographics and China should be a big one in the ensuing years. The largest market for Pervasive is Europe, with France, German and the Nordic countries leading the way. The US market for ESL is just starting and it is one of the markets with the highest potential.
Is the future of digital signage and ESL full color? E Ink is marketing their Advanced Color E-paper and it is starting with signage in mind, the company current has two models available, one large and one small. Scott sees a future in this tech. "Color is fundamentally important to retail and we look forward to the improvement of ACEP and its coverage as the technology advances. For the time being, Pervasive Displays is focused on smaller displays so I am not able to give much more insight but yes, of course Pervasive Displays is bullish on color e-paper. However, as an early adopter of e-ink technology, we also know that big advancement such as this takes time and will require the ecosystem to grow around this fundamentally important development."

Michael Kozlowski is the Editor in Chief of Good e-Reader. He has been writing about audiobooks and e-readers for the past ten years. His articles have been picked up by major and local news sources and websites such as the CBC, CNET, Engadget, Huffington Post and the New York Times.