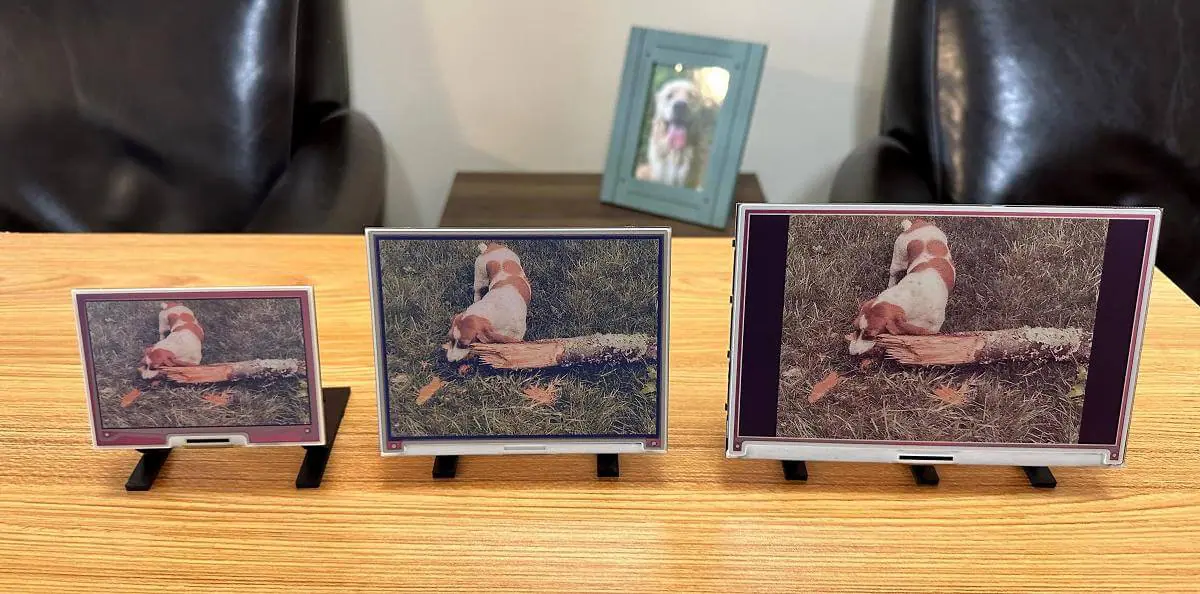 Image credit: reddit
Digital photo frames are a new cool thing in the world of home décor and photography. This relatively new innovation lets you display photos as a slideshow. You can also control the play order, transition speed, and style of the display.
But what if you could send new pictures to your photo frames every day? Say thanks to Raspberry Pi, which is a range of small single-board computers.
PiInk E-Ink photo frame runs on Raspberry Pi. It uses a Pimoroni Inky Impression as the E-Ink display that allows photos to be displayed in color. Pimoroni Inky Impression is a vibrant, highly concentrated 4″ 7-color e-paper display for Raspberry Pi.
The display works even after power loss. The display has no backlight, which means it's not it doesn't look super bright at night. So, it doesn't disturb your sleep and looks like a real picture on the wall.
You can place it on your office desk, mount it on the wall of your living room, or anywhere you want.
Key Features of PiInk Raspberry Pi Powered Picture Frame
A built-in web user interface to operate PiInk and upload photographs over the network.
The E-Ink display consumes very low power. It needs power only when changing images. So, your pictures will persist on the frame.
The unique paper-like E-Ink display and no backlight make your photos look as if they are printed onto physical paper.
You can get a simple stand 3D printed to display your PiInk.
PiInk, under the MIT License, is an open-source technology. So, you can modify it as you want.
Recommended Printing Settings for PiInk E-Ink Photo Frame
Layer Height: 0.15mm
Infill: 10%-15%
Supports: Baseplate
Looking for more details and installation instructions? Click here.
Navkiran Dhaliwal is a seasoned content writer with 10+ years of experience. When she's not writing, she can be found cooking up a storm or spending time with her dog, Rain.