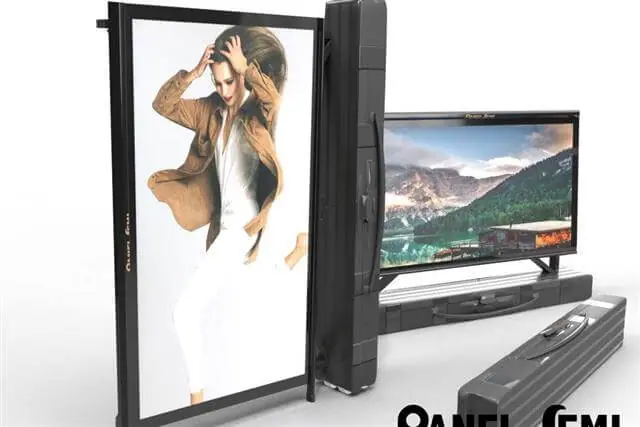 Image credit: digitimes
Taiwan's display firms have joined hands with E INK to release AM miniLED display, which is e-paper digital signage and e-paper tag solutions designed for a bookstore. These firms include PanelSemi Corporation, RapidSignage, and TopRGB Opto.
PanelSemi Corporation is a Taiwan-based panel semiconductor provider, and it's the world's first to unveil a flexible Active-Matrix (AM) Mini LED Display. It's also called 'Primary'.
Titus Chang, Vice President of AM Mini-LED Display PanelSemi Corporation, says: "Primary is the culmination of our innovation that we believe will provide infinite opportunities for different businesses through a high-speed and immersive visual experience for users."
Primary is a lightweight and ultra-thin 55-inch display. It's flexible enough with a 360-degree viewing angle, giving viewers a more immersive experience at the bookstore. It features a wonderful display curving and tiling in 9-inch bricks for an easy-to-assemble larger display.
Primary runs on one 10K-mAh power bank for four hours, making it an eco-friendly E-Ink display. More interestingly, this flexible display can turn into convex, concave, S-curve, cylinder, and rollable forms.
Key features of AM MiniLED Display are:
Unlimited splicing
Excellent color and grayscale presentation
No flicker or scanning stripes
Anti-collision
Power-efficient LED display
PanelSemi deals in the world's first Panel Foundry Business Model service. It serves global customers in innovative research and development by developing the ecosystem of TFT-LCD and Semiconductor. E Ink is the world leader in e-paper display technology, which is popularly used in e-readers, mobile phones, smartwatches, digital signage, electronic shelf labels, and more.
Navkiran Dhaliwal is a seasoned content writer with 10+ years of experience. When she's not writing, she can be found cooking up a storm or spending time with her dog, Rain.