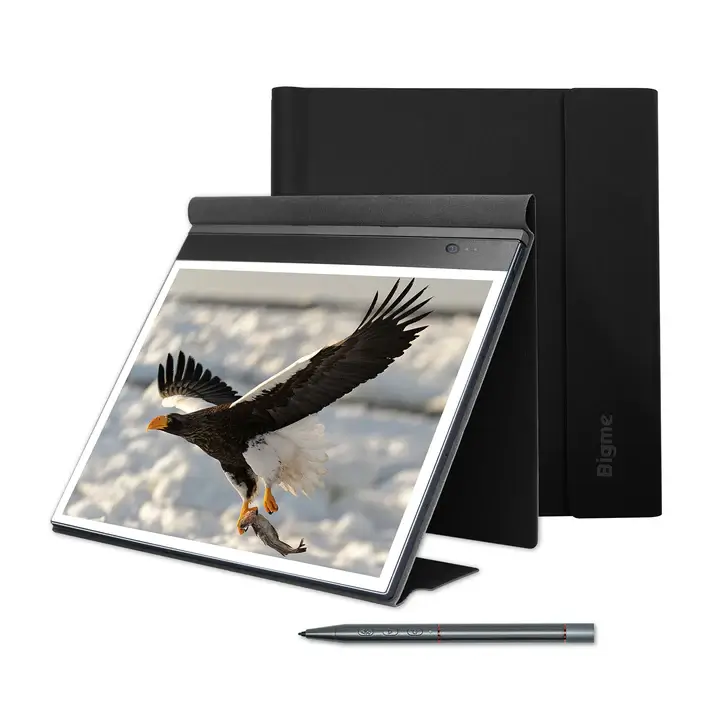 E-ink tablets are useful for students for note-taking and other college work. As it's created with an e-ink screen, students can find it less straining to the eyes and easier to focus for writing and reading purposes. While the benefits of e-ink tablets can be never-ending, the main question is, which is the best e-ink tablet for students, after all?
Although the market has many incredible e-ink tablets, I think the Onyx Boox Note Air 2 is a decent tablet for college/university students. It comes with a 10-inch display and note-taking abilities that are important for students' academic lives. It has a great build with lasting battery life (can last 2 to 4 weeks if used 30-60 minutes daily) and a responsive touchscreen that makes things more convenient for the students.Onyx Boox Note Air 2 also comes with a bundled stylus for instant doodling and note-taking.
Plus, it offers unrestricted access to Android apps, thanks to the presence of the Google Play Store on the device. The resolution of the device is 226 pixels per inch, and you can modify color and brightness of the front light for a better reading experience.
Note Air 2 also has access to Onyx's reading app, NeoReader, which supports in-document annotations, PDFs, OCR, and other digital formats. Additionally, as mentioned earlier, the integration of e-ink screens prevents eye strain.
One thing that I really like about the device is the transcription software that can easily turn handwritten notes into digital formats. Also, there's a split screen mode using which you can read PDFs and note down important points simultaneously.
Besides Onyx Boox Note Air 2, I also find ReMarkable 2 good for the students. ReMarkable 2 is the world's thinnest tablet that excels in digital notetaking. It comes with a high-resolution, second-generation CANVAS display and super-low latency, with all the essential features like palm rejection to handwrite notes. The ReMarkable 2, however, misses some features like the front-lit display that helps to read even in low-light conditions.
On a comparative note, the Note Air 2 is compatible with diverse file formats like FB2, PDF, HTML, DJVU, RTF, DOC CHM, etc., as compared to the ReMarkable 2, which supports ePub and PDF. Yes, the price is high for the Onyx Note Air 2 ($449), but the features are totally worth it.
While this is my opinion, which e-ink tablet do you think is best for you as a student?
Navkiran Dhaliwal is a seasoned content writer with 10+ years of experience. When she's not writing, she can be found cooking up a storm or spending time with her dog, Rain.