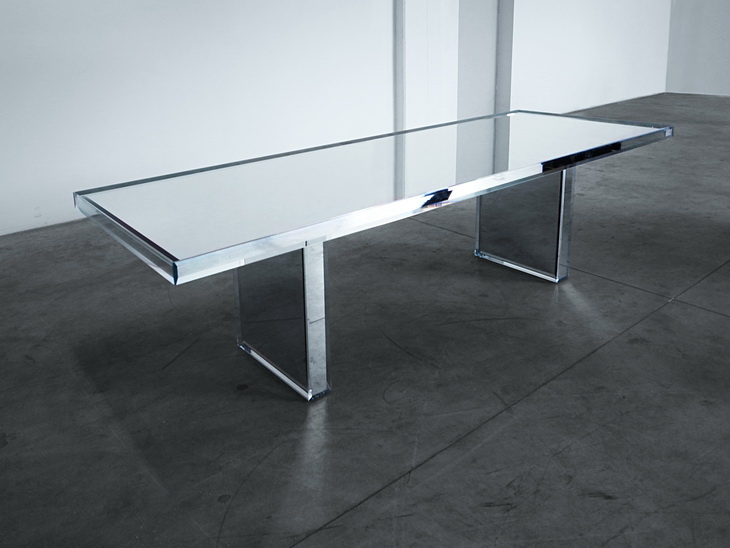 If you have ever used a Kindle or Nook e-reader, the e-paper display is made by a company called e Ink. Over the last few years they have diversified into digital signage and in early 2015 they have created new technology called Prism.
Prism is comprised of E Ink's bistable ink in a film that can transform architectural materials into dynamic, one of a kind experiences and designs. It is visually similar to paint because it uses the same pigments found in the printing industry.
It can be used to subtly change colors and patterns on the spot, without having to rely the more traditional LCD displays that are found at the O'hare tunnel walls in Chicago. Prism can be configured to respond to people just walking by, setting up Waypoints or can be used for elaborate art projects.
One practical example of Prism was just shown off at NeoCon, which is the commercial interiors industry's most important annual event. E Ink was showing off a brand new table, that could change color and designs on the fly. 
We exhibited some new dynamic artwork using #Prism at #NeoCon15; check it out #GalaxyGlass pic.twitter.com/sXuAHJp6lz

— E Ink (@EInk) June 18, 2015