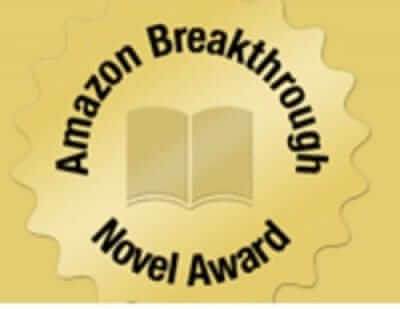 It's still nearly a month away, but the 2012 ABNA—or Amazon Breakthrough Novel Award—deadline is looming around the corner for the 10,000 authors who will submit their manuscripts in hopes of garnering the grand prize in their category, namely a publishing contract with Penguin Group and a $15,000 advance. As in recent years, the 2012 ABNA, sponsored in part by CreateSpace, will once again have two separate categories, one for general fiction and one for young adult fiction, with a grand prize winner in each category.
While the field of manuscript entries gets whittled down over the course of several months, it's important for hopeful authors to remember the contest process. It's become something of a sore point for authors who've been cut in the first round, but there's more to ABNA than just writing a great book.
The field of entries is first hacked from 5,000 in each category to 1,000 by Amazon.com editors based on the briefest of pitch statements, requiring authors to submit a paltry few lines that are meant to grab readers' attention. The next round involves more Amazon editors basing their judgments on novel excerpts. Advancing to the quarter-finals actually happens after Publisher's Weekly reviewers read and rate the entire manuscript; the resulting comments and review from the PW staffers is worth the effort of entering alone.
"The Amazon Breakthrough Novel Award brings writers, readers and publishing professionals together with Amazon customers to help find exciting new voices in fiction," said Nader Kabbani, Director of Independent Publishing at Amazon, in a press release on the contest. "We're excited to facilitate this contest for aspiring authors for the fifth year and look forward to reading some great manuscripts."
Tim McCall, Penguin Group (USA) Vice President of Online Sales and Marketing said, "Penguin is proud to cooperate with Amazon on the Amazon Breakthrough Novel Award for the fifth consecutive year. We are committed to encouraging and cultivating talented new writers, and bringing these writers to readers everywhere."
The contest opens for entries on January 23, 2012, and will remain open until February 5th or until the categories are full. But authors would be wise not to wait, as last year's ABNA contest filled up in record time and had more entries than in any previous years.
Mercy Pilkington is a Senior Editor for Good e-Reader. She is also the CEO and founder of a hybrid publishing and consulting company.