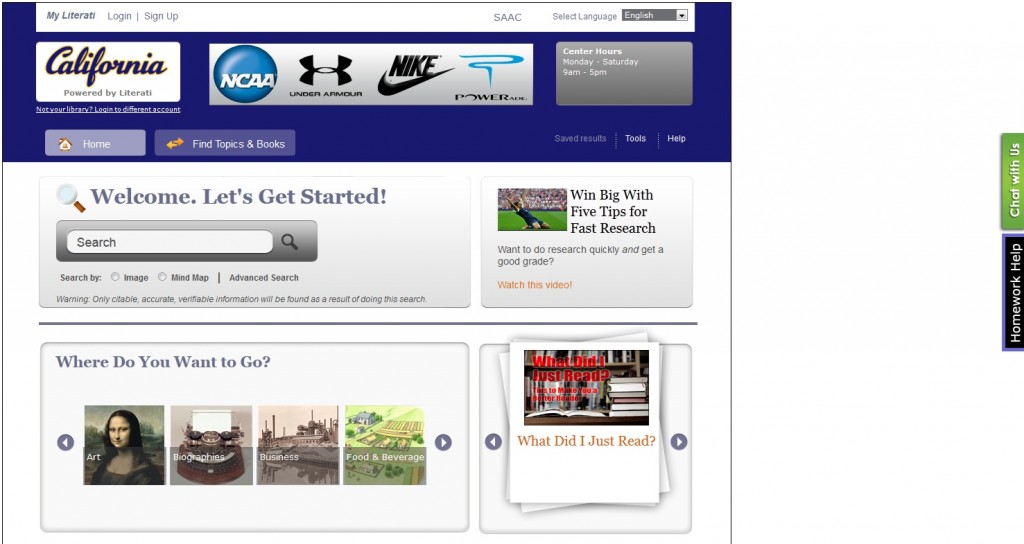 Digital publishing has brought whole new levels of possibility to the educational arena in terms of quality of material, genuine levels of learning and engagement, metrics to understand student involvement with the text, and even the potential for huge savings for schools whose budgets are already stretched thin. But perhaps one of the most underserved populations of students in the US is the student athletes, of which there are more than 450,000 athletes in 24 different scholarship sports at the college-level alone.
There has always been a stereotype that if a student can dunk a basketball or catch a 60-yard pass, he can have his diploma practically handed to him, but that is far from accurate. National Collegiate Athletic Association (NCAA) regulations are very strict on the academic requirements for student athletes, and the punishments for violating NCAA rules are swift and broad-sweeping, possibly resulting in repercussions for the entire university's athletic department, not just the individuals in question. Even to be eligible for a scholarship, athletes must graduate high school with a minimum GPA of 2.00 in fourteen core curricular classes and meet the minimum score for their college division on the ACT.
But for athletes who do meet those minimum academic requirements, the hard work is only beginning. Aside from the arduous practice and competition schedules, athletes are expected to meet the same academic standards as students whose attendance in college is not dependent on the athletic and academic performance. Add to that stress the fact that athletes are not allowed to work and many have no means to go visit their families, and it's easy to see why the dropout rate for athletes is high.
Now, digital publishing options are opening up that are specifically aimed at meeting the academic needs of student athletes. Credo, an information skills provider who partners with over 2,500 institutions globally, has developed its Literati School and Literati Student Athlete platforms to help students meet their informational and research needs. The Student Athlete platform tailors its effectiveness to some of the areas of learning skills that might be lacking, as well as uses an inviting interface that the university can individualize with the school colors, mascot, logo, and more.
"Information skills are necessary to solve problems and think critically, actions essential to academic, workforce and personal success.  However, in many cases fundamental competencies such as knowing how to conduct research, understanding authoritative vs. non-authoritative sources, writing and even using the Internet are unmet," said Mike Sweet, Credo's CEO, in a press release.  "With support from librarians, educators, publishers and technology partners, Credo has evolved from a content provider to a company that is focused on solving the information skills gap – something that information alone cannot address."
GoodeReader interviewed Carol Helton, Executive Vice President, Customer Solutions & Marketing for Credo, about the possibilities that both of these platforms open up for higher education students and specifically student athletes, and will post the full interview next week, along with information on Credo's prior two Literati platforms aimed at general consumption through libraries.
Mercy Pilkington is a Senior Editor for Good e-Reader. She is also the CEO and founder of a hybrid publishing and consulting company.