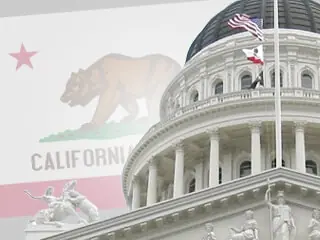 Many small business owners, especially those who operate primarily or exclusively via internet retail business, have been keeping a watchful eye on how the raging nationwide sales tax debate was going to play out for Amazon.com. As more and more states attempted to make up for massive budgetary losses by insisting that the online retailer begin charging sales tax, the online retailer fought back in each state with compromises and initiatives to help it maintain a legal standing in each state.
This summer, Amazon cancelled its affiliates program in California after the state declared that the 10,000+ small business websites who earned a percentage of the sales price on orders that they had directed to Amazon through their businesses were in fact a presence in the state and therefore made Amazon responsible for collecting sales tax. Now, Amazon is reinstating the affiliates program after reaching an agreement with the California state legislature.
According to the agreement, Amazon will begin collecting state sales tax on all orders placed by residents of California in late 2012 after pending federal legislation is approved, a move that Amazon has held onto throughout the debates. Amazon will also invest over $500 million in the state and create as many as 10,000 jobs in the process.
This marks the first time that Amazon took a proactive stance against a state, rather than simply canceling its affiliates program or building an actual physical presence in the state in exchange for a waiver on the sales tax. The retailer actually went so far as to try to garner enough petitions to include the tax issue on an upcoming ballot, but the compromise with the state rendered such a move unnecessary.
It is important to note that Amazon has maintained throughout the state-by-state struggle that it is in full compliance with the current legislation pertaining to the collecting of sales tax by an internet- or mail-order business. The retailer has also insisted that it will comply with whatever federal legislation may come out of these ongoing debates at a later date.
Mercy Pilkington is a Senior Editor for Good e-Reader. She is also the CEO and founder of a hybrid publishing and consulting company.