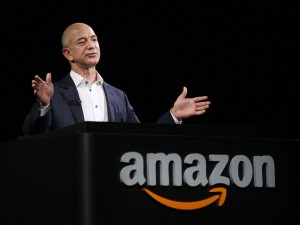 As if there wasn't enough interesting controversy in the relationship between Amazon and the Big Six publishing houses, for once they are all on the same side of the courtroom. Three independent bookstores, who seem to be acting on behalf of indie bookshops everywhere, are suing Amazon and the Big Six over the DRM status of ebooks that prevents them from being shared on any e-reader device.
The suit, filed last week in new York, sounds incredibly familiar. Only instead of Apple being accused of colluding with the publishers to cause the artificial price hike on digital editions of bestselling titles, the suit alleges that Amazon and the publishers engaged in closed-door meetings that resulted in what amounts to a monopoly on book selling. this basis is formed by the fact that more than half the book sales in this country are titles put out by one of the Big Six.
The bookstores want the ability to sell ebooks to their customers without DRM being an issue. The digital rights management is one of the artificial barriers put in place by publishers and online retailer companies that limit the titles to their retailer-specific devices. The booksellers state that this hinders them, since ebooks sold in their stores are not easily transferable to any device. This artificial lock on ebooks means that many customers are forced to buy their ebooks from their device providers, rather than having the freedom to purchase books elsewhere.
Obviously, the players involved in the proceedings cannot comment about ongoing legal issues, but one thing is quite a logical assumption: these small brick-and-mortar stores would not be taking on such a David-vs-Goliath pursuit if their legal counsel did not feel like it was a viable suit. The outcome of this one campaign could have a massive impact on indie bookstores everywhere, as well as on the DRM status of future bestselling titles.
Mercy Pilkington is a Senior Editor for Good e-Reader. She is also the CEO and founder of a hybrid publishing and consulting company.