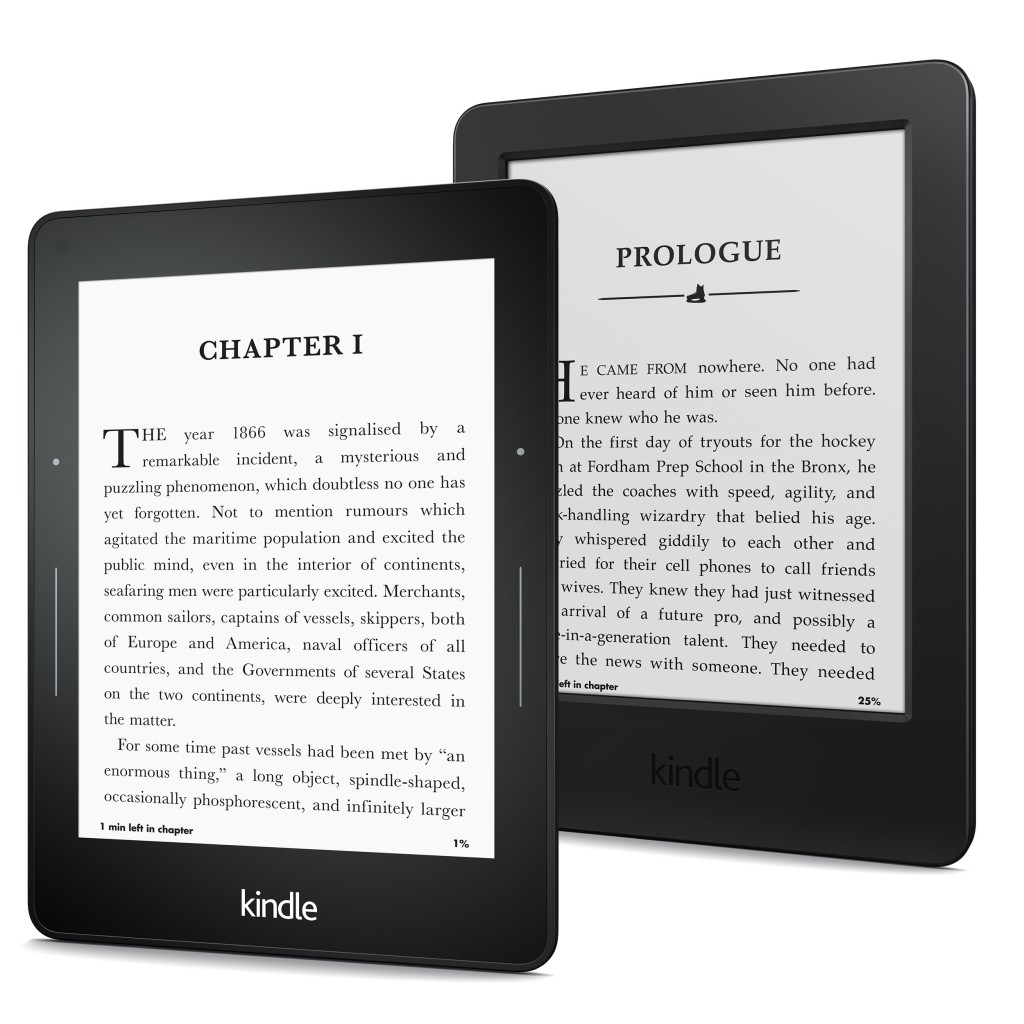 The complete modern generation of Amazon tablets and e-readers are now available to be shipped when new orders are being placed. Pre-orders for the Kindle Voyage are also starting to ship, but new orders have a delay of a few weeks.
Amazon originally announced their complete modern lineup of devices on September 17th and actually never orchestrated a media event for it, which was a stark departure from previous product releases.
The Kindle Voyage is likely the most innovative e-reader to be released in quite sometime. It has very high PPI and a new page turn mechanism that is meant to provide haptic feedback.
"Kindle Voyage is designed to disappear so you can lose yourself in a story," said Dave Limp, Senior Vice President, Amazon Devices. "This is the most advanced Kindle we've ever built. Customer response has been overwhelmingly positive, and we're working to build more as fast as we can. We can't wait to get Kindle Voyage into the hands of readers starting today."