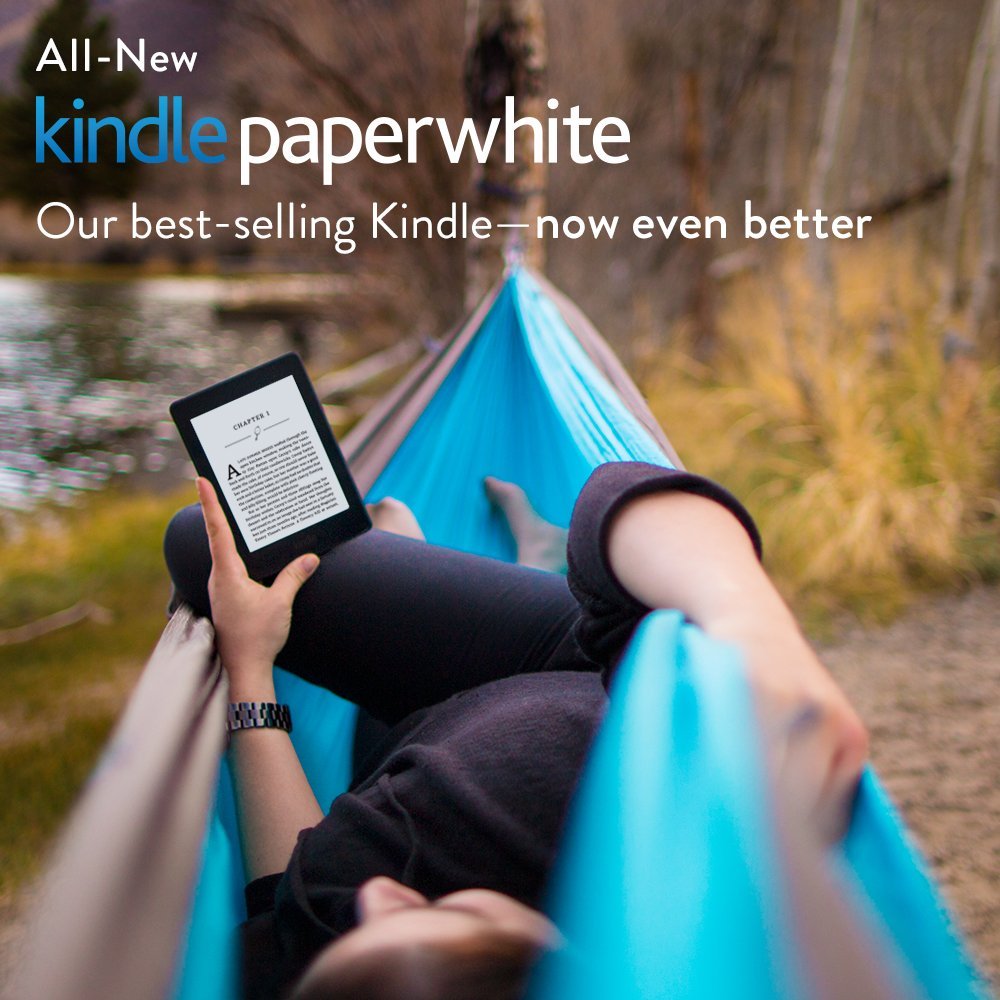 Amazon tends to release new e-readers every single year, encouraging people to upgrade their old devices and buy the latest and greatest. The Seattle company is doing something very different this go around, instead of an entirely new device they have upgraded the Kindle Paperwhite 2 in a big way.
Amazon has just announced that they have increased the resolution on the Paperwhite 2 from 1024x 768 and 212 PPI to 1448×1072 and 300 PPI.  You can basically say that the new model of the Paperwhite 2 has the same type of display as the $199 Kindle Voyage, at a fraction of the price. The Voyage is currently retailing for $199, whereas the new Paperwhite 2 model is only $139.
In addition to the resolution upgrade, Amazon also introduced support for their new custom font, Bookerly. The new typography and layout improvements are available on over half a million books, including many best sellers, with thousands more being added every week. The features will be delivered as part of a free, over-the-air software update in the coming weeks.
The new version of the Paperwhite 2 will be sold as the Paperwhite 2015 edition in black. It is available to ship at the end of June from Amazon and will retail for $139.99. It will not be possible to order the older model anymore.