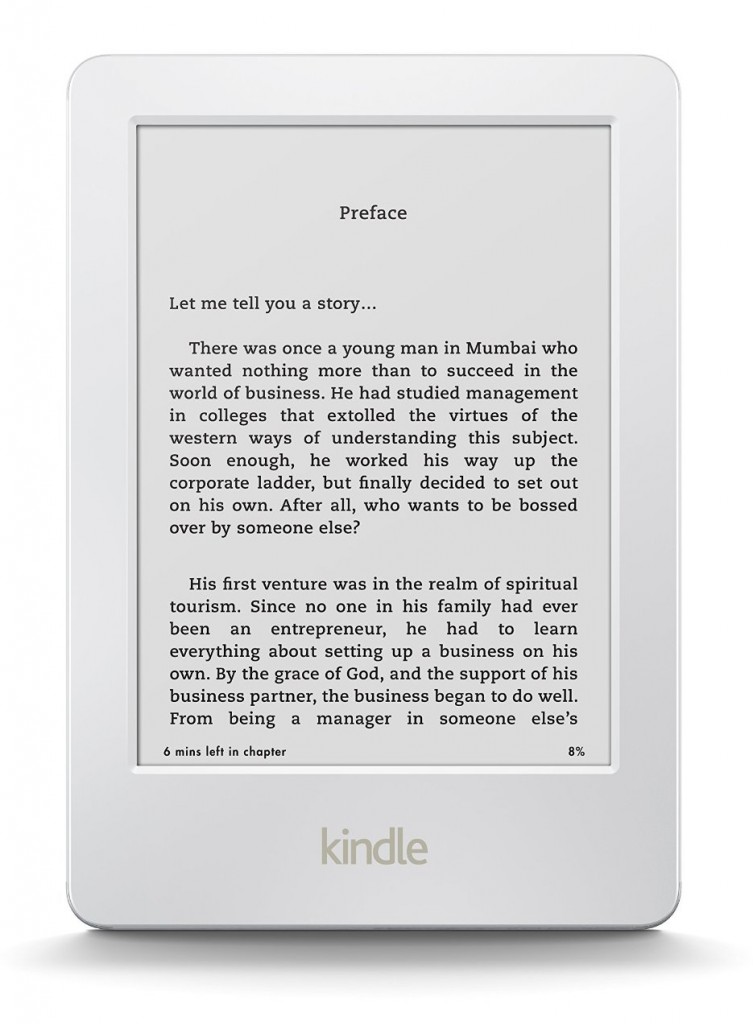 In the last few months Amazon has been giving people a different color option for their Kindle Basic Touch e-reader.  Traditionally their complete line of e-readers only one in one shade, black. The Seattle company has realized that sometimes people want a different color and begun to make a limited run of white Kindles in key international markets. Amazon has just announced that the white Kindle is now available in India.
The white colored variant of Kindle e-Reader differs only in color and it has same hardware and software features which were available on black colored variant.
The Kindle Basic came out in late 2014 and features a six inch touchscreen with a resolution of 800 x 600 at 167 ppi. The touchscreen technology is using Infrared, courtesy of Neonode. The fonts and overall screen clarity have been dramatically increased and in a head to head comparison with the Kindle Paperwhite 2, the Kindle Basic had a whiter background and crisper fonts, which was very surprising.
Underneath the hood is a 1 GHZ Freescale processor and 512 MB of RAM. Amazon has doubled up the amount of internal memory from 2 GB on prior models of the basic model to 4 GB.
The white Kindle is available to order online in India and costs ₹5,999.00.