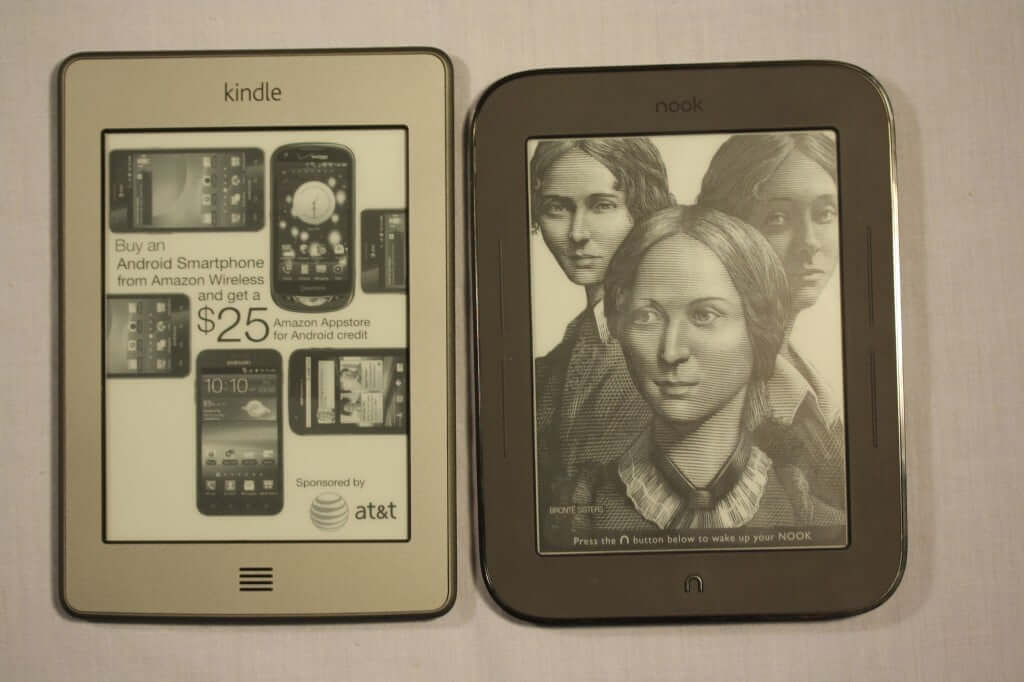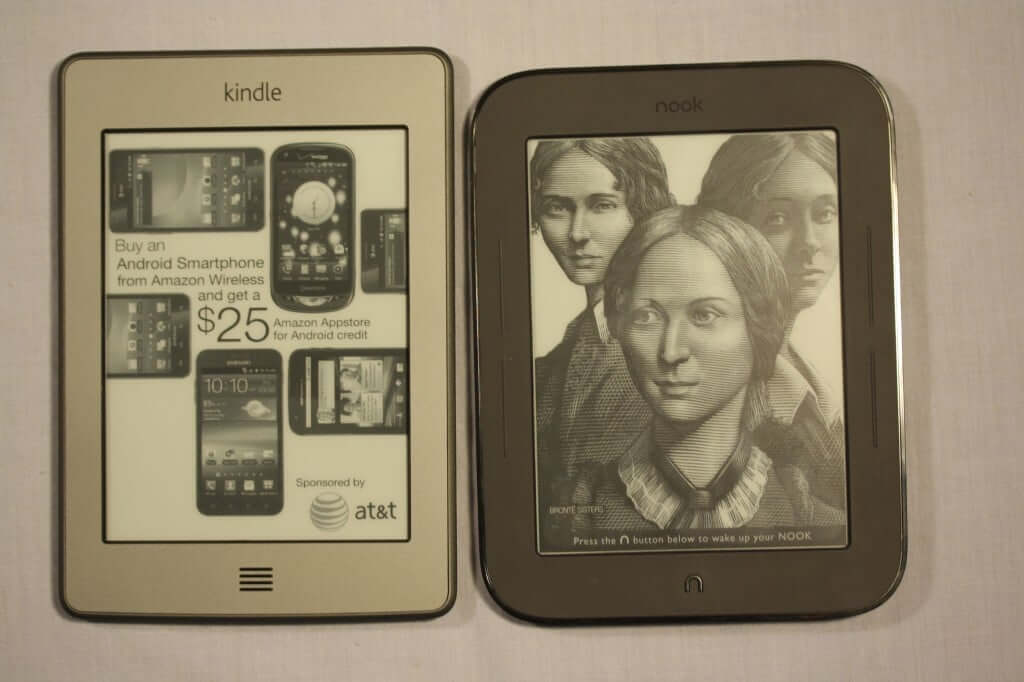 Welcome to another Good e-Reader Exclusive Comparison Video! Today we check out two of the most popular e-ink touchscreen e-book readers on the market today. We are of course talking about the Nook Simple Touch which has been available for a number of months and the recently released Kindle Touch.
There are some striking differences between these two devices that begin on the hardware level. The Kindle Touch is running a faster 800 MHZ processor that makes speed notable from opening books to accessing programs and games. They both have the same amount of RAM and use e-ink Pearl as the method of touchscreen e-ink.
The Kindle Touch is solid because it uses a new service called X-Ray! This is a innovative feature that tells you who all of the main and minor characters are in any given book. It will give you a character biography crowdsourced from Amazon and reference all of the times they are mentioned in the book.
Kindle as more bang for the buck with the special offers edition subsidizing the initial hardware purchase to serve you advertising on the main home screen and screensaver. It also gives you stereo speakers and a 3.5 mm headphone jack for audiobooks and music. The Simple Touch is a basic reader with a better designed home menu and available for under $99.99. Both of these devices have different virtues depending on what you want to get out of your reader.
Peter Carotenuto is a graduate of the Vancouver Film school and is extensively involved in the local Film Industry. He is an accomplished actor and has been in many of the Vancouver based movies and made for television shows. Peter is the head of the Good e-Reader media division and is responsible for all of our video editing and production. You can e-mail him at peter@shopereaders.com