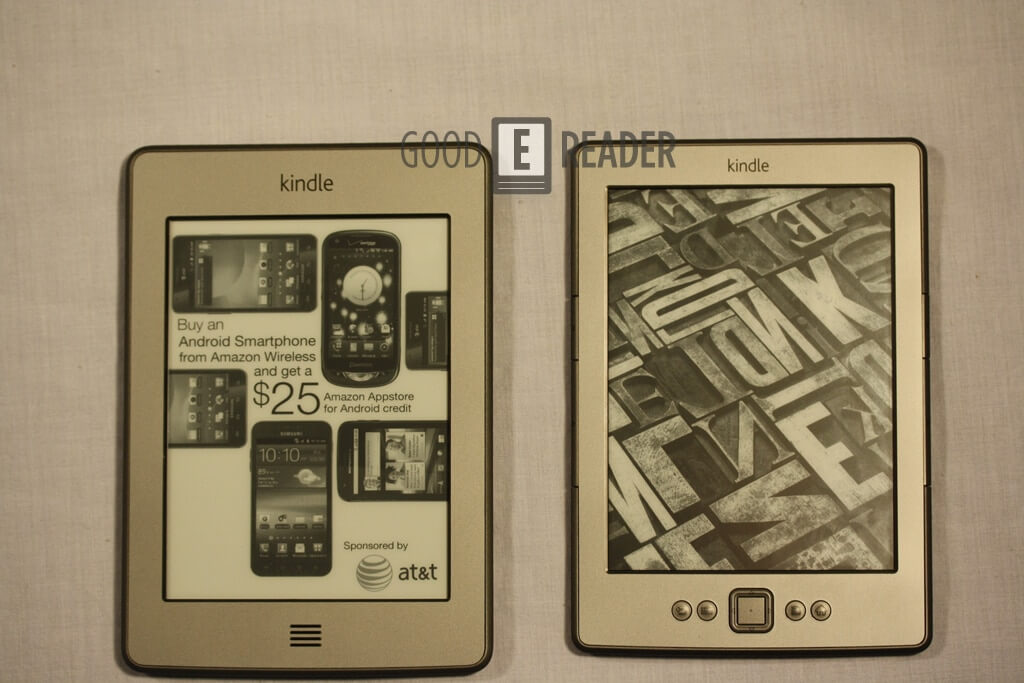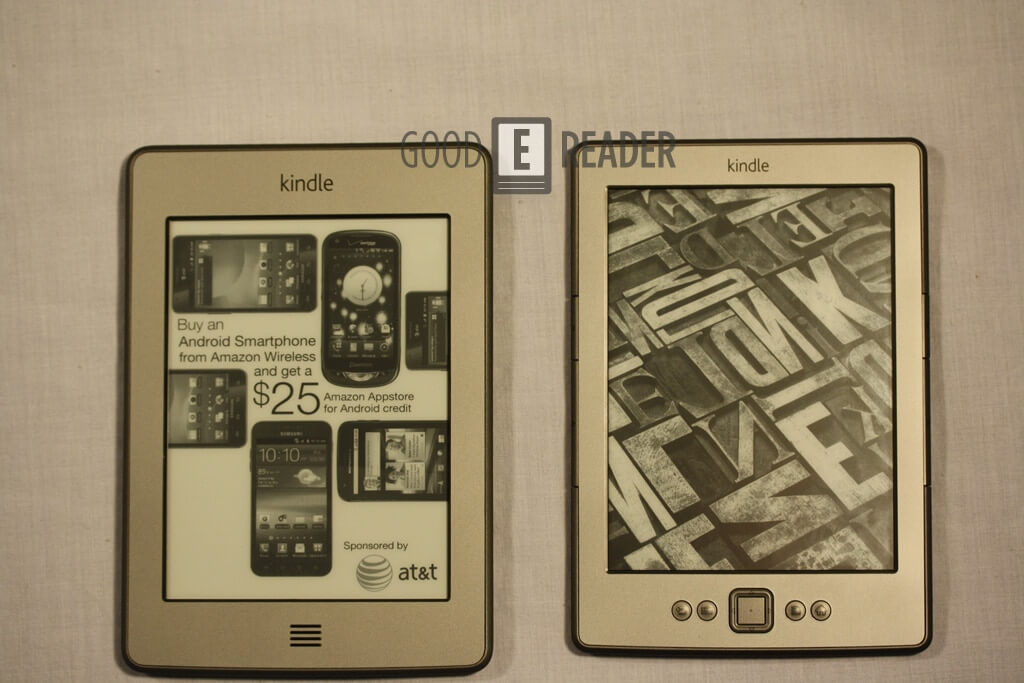 Welcome to another Good e-Reader Exclusive Comparison Video! Today we check out the two latest e-readers from Amazon with the Kindle Touch and Kindle 4th generation! There are a fair bit of differences on the hardware and software level between these two devices. Obviously the only difference is not the price.
The Amazon Kindle Touch and Kindle 4th generation feature a six inch e-ink Pearl display on both e-readers. The Touch has a full Infrared touchscreen which makes interacting with the device and typing on the keyboard much more intutive then the other model.
The two e-readers look very much alike and the big difference is the Kindle Touch is around $40 to $60 more expensive due to the stereo speakers, touchscreen and optional 3G upgrade path. You can of course subsidize the cost if you elect to participate in their Special Offers edition which saves you around $20 on each model in order to serve you advertisements.
I really like the Kindle Touch, it feels like a modern and current device. It is also the first touchscreen e-ink reader released by the company and is competiting against the Kobo Touch and Nook Simple Touch.
Peter Carotenuto is a graduate of the Vancouver Film school and is extensively involved in the local Film Industry. He is an accomplished actor and has been in many of the Vancouver based movies and made for television shows. Peter is the head of the Good e-Reader media division and is responsible for all of our video editing and production. You can e-mail him at peter@shopereaders.com