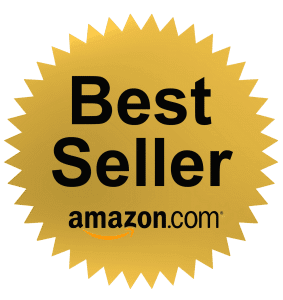 With only a couple of weeks to finish out the current year, Amazon has released its list of bestselling titles from 2012, ranging in different categories. Some titles, like the third book in the Fifty Shades of Grey trilogy, held the list's top spots in different capacities, as they were stand-alone bestsellers and boxed set bestsellers.
Sequels fared very well this year, at least as far as younger readers are concerned. Others made the list despite being considerably late in a series, like the bestselling kids' & teens' title, Rick Riordan's third book in his Heroes of Olympus series, The Mark of Athena, and Jeff Kinney's seventh book in his Diary of a Wimpy Kid series, a book which was only released this fall. James Patterson's eighth book in his Maximum Ride series also made the list, as did Cassandra Clare's most recent Mortal Instruments installment.
Interestingly, erotica seems to have come into its own as far as the mainstream audience is concerned, given several titles' placement on the year's bestseller list.
The top 10 best-selling books overall are:
1. "Fifty Shades Freed: Book Three of the Fifty Shades Trilogy" by E. L. James
2. "Gone Girl: A Novel" by Gillian Flynn
3. "Fifty Shades Trilogy: Fifty Shades of Grey, Fifty Shades Darker, Fifty Shades Freed 3-volume Boxed Set" by E. L. James
4. "Bared to You: A Crossfire Novel" by Sylvia Day
5. "No Easy Day: The Firsthand Account of the Mission That Killed Osama Bin Laden" by Mark Owen
6. "The Marriage Bargain (Marriage to a Billionaire)" by Jennifer Probst
7. "Reflected in You: A Crossfire Novel" by Sylvia Day
8. "The Racketeer" by John Grisham
9. "Defending Jacob: A Novel" by William Landay
10. "The Innocent" by David Baldacci
The top 10 best-selling Kids & Teens books are:
1. "The Mark of Athena (Heroes of Olympus, Book 3)" by Rick Riordan
2. "The Third Wheel (Diary of a Wimpy Kid, Book 7)" by Jeff Kinney
3. "Insurgent (Divergent)" by Veronica Roth
4. "The Serpent's Shadow (The Kane Chronicles, Book 3)" by Rick Riordan
5. "The Fault in Our Stars" by John Green
6. "City of Lost Souls (Mortal Instruments)" by Cassandra Clare
7. "While it Lasts" by Abbi Glines
8. "The Rise of Nine (Lorien Legacies, Book 3)" by Pittacus Lore
9. "Wonder" by R. J. Palacio
10. "Nevermore: The Final Maximum Ride Adventure (Book 8)" by James Patterson