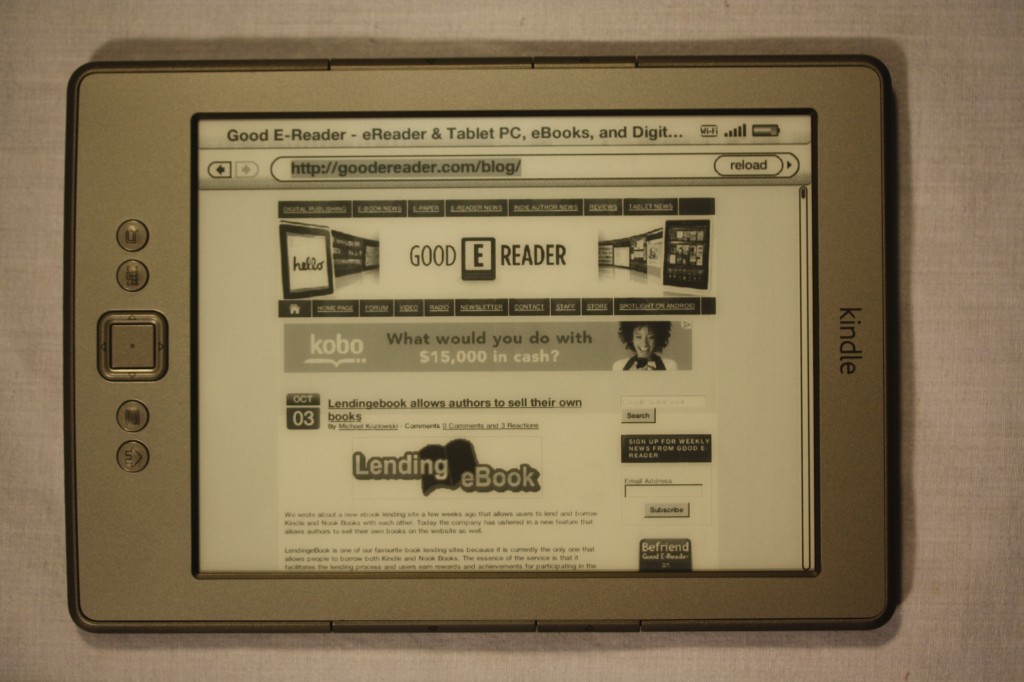 Amazon has just initiated a price drop on their entry level Kindle e-Reader in the UK today. In order to better compete with the Kobo Touch, that is available at WH Smith for £29, Amazon has slashed their price from £69 to £59.
This Kindle does not have a touchscreen, front light or any of the hardware enhancements that the Paperwhite models have. Instead, this is a fairly barebones e-reader that likely appeals to people who have never had one before or hunting around for a bargain.
The Kindle features a six ink e-ink Pearl display with a resolution of 600×800 pixels. It has 167 PPI and 16 levels of greyscale which is on par with prior offerings of the Kindle device. It has 2 GB of internal memory, but only has 1.25 GB that you can load your own content onto it. There is no expandable memory via SD or MicroSD. Books are purchased from Amazon, which you can connect to via WIFI.