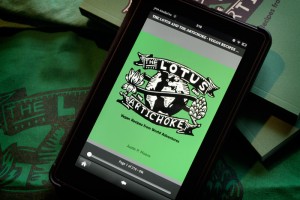 Periodically, Amazon compiles an interactive feature for its customers that chronicles data from certain genres of books, such as its romance map from February of this year. Last week, Amazon sent out its Great American Eats map, which provided customers with a listing of 360 different new and classic cookbook titles based on information compiled from its editorial staff about cookbooks from around the country.
Not surprisingly, the most popular cookbooks fall under Southern cooking and Tex-Mex types of recipes, as both of those are considered to be mainstays of culinary styles. Over one hundred of the cookbooks on the list fell into those categories. However, New York City was actually responsible for fifty of the titles that made the bestselling list.
"Fall is such a huge cookbook season, especially the gift-oriented ones that come out at this time of year," explained Mari Malcolm, Cookbooks & Lifestyle Editor at Amazon, in an interview with Good e-Reader.  Malcolm spent countless hours looking through the cooking titles available on Amazon to come up with the region-by-region feature. "I've noticed how many great cookbooks there are, especially from the South. I became interested in who these cooks were and what amazing restaurants there are. I decided to start categorizing the titles and seeing what I came up with, based on customer feedback."
"I looked at books that were already on my radar as editor's picks, and then expanded that to include the books that are consistently the best reviewed by our customers."
While certain categories like holiday cookbooks and "quick and easy" time saving titles become popular at this time of year, some of the books would be considered backlist titles, such as the famed Boston Cooking School's Fannie Farmer Cookbook, but current sales rankings prove they are still influential to cooks today. Malcolm also perused award lists to see what cookbook titles are making waves now.
Of the 360 books on the list, Malcolm stated that 230 of those titles are now available in digital format, demonstrating that more and more culinary customers are taking advantage of the full-color photos, video demonstrations, highlighting capability, ability to altar proportions, and other features that are often found in tablet-based cookbooks.
Amazon offers these features to its customers throughout the year in an effort to alert their readers to some of the titles they may not have otherwise browsed for, making book discovery more valid based on book sales and annual themes.
"We're always looking for ways to break the mold with readers."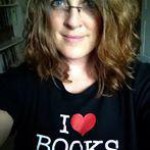 Mercy Pilkington is a Senior Editor for Good e-Reader. She is also the CEO and founder of a hybrid publishing and consulting company.