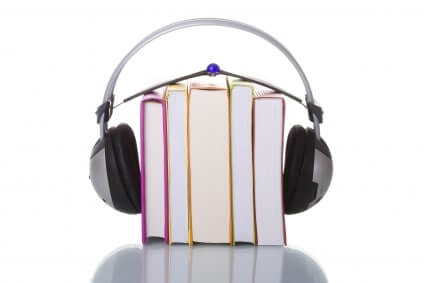 GoodEReader has been closely watching the ongoing struggles that public and school libraries and their patrons are facing as several major publishers decide exactly where digital content fits into the world of lending. But now, audiobooks are being pulled into the cross hairs.
Penguin Group, which announced last year that any books published after November 14 would not be available for ebook lending from libraries—and initially had said those ebooks would not be available for Kindle, but has since backed down from that statement—has now decided to pull its audiobook downloads from library catalogs for books published on or after that same date.
Penguin did make the distinction that books that are already allowed for borrowing in the catalog are still available for check-out; those titles will also still be available for purchase by libraries for the purpose of patron use. But no new titles will be issued for digital borrowing.
The original arguments from the publishers at least had the ring of clarity to them. The publishers who opted to pull their ebooks from library catalogs did so on the grounds that they had to protect the interests of their authors against piracy and illegal file sharing, although so far no very specific information has come out that clearly linked piracy to ebook lending from public libraries.
But what does Penguin hope to prevent by not allowing library patrons to borrow audiobooks? Oddly, some sources cited that when library patrons could not have access to an ebook they might book more apt to purchase it, but that may not be the case with audiobooks, which tend to far outshine their print counterparts when it comes to a higher price point. By preventing patrons from listening to audiobooks on their digital devices, it is possible that Penguin hopes to drive the users' interest to the print or ebook purchase of the title.
In a strange twist to the debate, another audiobook publisher announced that as of January 31st it, too, will no longer supply digital audiobooks to libraries: Amazon-owned BrillianceAudio. But in the case of BrillianceAudio, that company supplies digital audiobooks to download site Audible.com, which may see a rise in subscriptions and purchases of audiobooks if patrons are forced to look elsewhere for digital audiobook titles. Yet another way that this move by one—and possibly more—publisher can backfire? Audible is owned by Amazon as well.
Mercy Pilkington is a Senior Editor for Good e-Reader. She is also the CEO and founder of a hybrid publishing and consulting company.