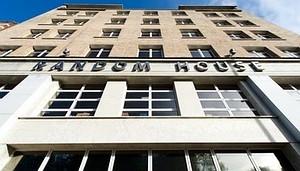 A number of blogs and news sites posted uncharacteristically wary responses to this week's announcements coming out in the world of self-publishing and ebook-only imprints. On the first front, a press release stated that self-publishing solutions provider Lulu has teamed up with vanity press Author Solutions (ASI) to promote high-priced packages to would-be authors; at the same time, several outspoken critics of the recent acquisitions or launches of some ebook-only imprints from well-known traditional publishers have brought to light some of the concerns facing authors who sign publishing deals for ebooks.
An article by Mick Rooney from The Independent Publishing Magazine explained some of the concern for naive authors who sign with the oft-criticized Author Solutions, namely that the company is actually facing litigation for accusations surrounding some of its recent practices. Those practices include allegations that authors' royalties were not paid out, advertised packages were not as promised, and more. Several writers expressed concern that the ordinarily well-received site Lulu would align itself with the company.
At the same time, an in-depth article for Forbes by Suw Charman-Anderson explained some of the issues surrounding the rise in ebook-only publishing imprints–many of which are owned by Big Six publishers and operate as a way to bring books to market without the investment risk in print editions–and the things authors need to be aware of before signing a contract.
When digital-first or ebook-only imprints were first conceived of, they were criticized for changing the long-held dynamic of a traditional publishing deal. Most under attack was the lack of an advance against sales, a factor that reliable imprints like Harlequin's Carina Press can afford to operate under by offering authors an unheard of high royalty percentage. Where royalties are concerned, critics argue that the imprints are not actually offering authors standard royalties.
In the case of Hydra, a science fiction ebook-only imprint owned by Random House, the theory is that authors will not receive royalties, but will instead receive payment on what is closer to a profit-sharing system of the net profits. There is also the matter of signing the rights away for the term of the copyright, as well as terms which include charging the authors for the initial setup costs associated with publishing the ebook.
While the publishing industry has evolved more in the last handful of years than ever before, it's easy to get swept up and believe that this is just where the business is heading. It is important to remember that the publishers have a stake in ensuring the most profitable outcome for their catalogs, but that doesn't always mean it will be profitable for the authors.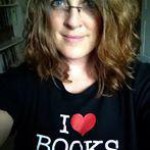 Mercy Pilkington is a Senior Editor for Good e-Reader. She is also the CEO and founder of a hybrid publishing and consulting company.