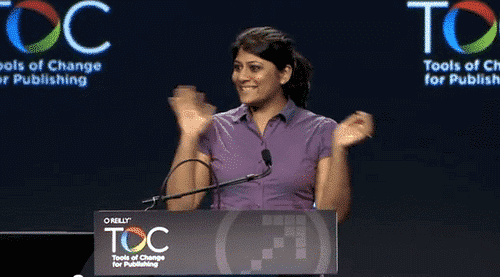 BiblioCrunch, who launched earlier this year as a way for indie authors to let those in the industry bid on their projects for cover designing, editing, formatting, and more, has arranged a series of MeetUp events for everyone connected to the industry. The first of these events was held last week in New York, and had a specific focus on the need for editing with guest speakers Betty Kelly Sargent and Alison Brower.
"We had a fantastic event of over 35 engaged attendees," said Miral Sattar, founder of BiblioCrunch, to GoodeReader. "Most of them were authors, the next group was publishing consultants and startups who serviced these authors. A lot of the authors in the audience had finished manuscripts and were trying to make the decision between self-publishing and going the traditional route. All in all it just showed that more and more authors are looking for information on how to self-publish and are considering doing so."
Within two weeks of creating the MeetUp online, Sattar's effort had more than two hundred members. While this first event took place in New York, Sattar is already considering the requests of several members of the MeetUp group for virtual gatherings, if a suitable online platform can be found. The focus for the live events and any virtual events is on maintaining the personal connections that are still vital in the publishing industry, regardless of the format the authors choose to take.
"Personal connection is so important. I make sure I've Skyped or gone through FaceTime with a person before I ever hire someone [for BiblioCrunch]. I don't stop at picking up the phone. If it's a designer, an app developer, anybody, I have to see them, even if we can't physically meet. And that's important for authors, too."