People tend to think that smartphones, tablets and e-readers are the same things.  This is simply not the case and there is a fundamental difference between an iPad and a Kindle. The Apple iPad for example, has in-plane switching, light-emitting diode, liquid crystal display that produces crisp, clear colors under normal conditions. It's not laminated the same way the iPhone screen is, so it's even slightly more reflective when it catches rays. All smartphone and tablet screens also emit blue light.
E Ink and e-paper technology in general relies on reflected, not emitted, light. This ensures text looks natural in any lighting condition.  Many digital readers also employ front-lit technology, which employ a series of white LEDS at the bottom of the screen and project light evenly across the screen and not into your eyes. Over the course of the past few years companies have developed a new color temperature system which adds RED LEDS, that allow you to make the screen more warm and inviting.
Hundreds of millions of people are glued to their phone and many people use it as their dedicated ebook reader because it is always in their pocket. The average person is on their phone four hours per day.
If you read on your phone or use it for hours every day, you run the risk of going blind. Blue light from digital devices and the sun transforms vital molecules in the eye's retina into cell killers, according to optical chemistry research at The University of Toledo.
We are being exposed to blue light continuously, and the eye's cornea and lens cannot block or reflect it," Dr. Ajith Karunarathne, assistant professor in the UT Department of Chemistry and Biochemistry, said. "It's no secret that blue light harms our vision by damaging the eye's retina. Our experiments explain how this happens, and we hope this leads to therapies that slow macular degeneration, such as a new kind of eye drop."
Macular degeneration, an incurable eye disease that results in significant vision loss starting on average in a person's 50s or 60s, is the death of photoreceptor cells in the retina. Those cells need molecules called retinal to sense light and trigger a cascade of signaling to the brain. "You need a continuous supply of retinal molecules if you want to see," Karunarathne said. "Photoreceptors are useless without retinal, which is produced in the eye."
Karunarathne's lab found that blue light exposure causes retinal to trigger reactions that generate poisonous chemical molecules in photoreceptor cells. "It's toxic. If you shine blue light on retinal, the retinal kills photoreceptor cells as the signaling molecule on the membrane dissolves," Kasun Ratnayake, a Ph.D. student researcher working in Karunarathne's cellular photochemistry group, said. "Photoreceptor cells do not regenerate in the eye. When they're dead, they're dead for good."
Karunarathne introduced retinal molecules to other cell types in the body, such as cancer cells, heart cells and neurons. When exposed to blue light, these cell types died as a result of the combination with retinal. Blue light alone or retinal without blue light had no effect on cells. "No activity is sparked with green, yellow or red light," Karunarathne said. "The retinal-generated toxicity by blue light is universal. It can kill any cell type."
The researcher found that a molecule called alpha tocoferol, a Vitamin E derivative and a natural antioxidant in the eye and body, stops the cells from dying. However, as a person ages or the immune system is suppressed, people lose the ability to fight against the attack by retinal and blue light.
"That is when the real damage occurs," Karunarathne said.The lab currently is measuring light coming from television, cell phone and tablet screens to get a better understanding of how the cells in the eyes respond to everyday blue light exposure.
"If you look at the amount of light coming out of your cell phone, it's not great but it seems tolerable," Dr. John Payton, visiting assistant professor in the UT Department of Chemistry and Biochemistry, said. "Some cell phone companies are adding blue-light filters to the screens, and I think that is a good idea."
To protect your eyes from blue light, Karunarathne advises to wear sunglasses that can filter both UV and blue light outside and avoid looking at your cell phones or tablets in the dark.
"Every year more than two million new cases of age-related macular degeneration are reported in the United States," Karunarathne said. "By learning more about the mechanisms of blindness in search of a method to intercept toxic reactions caused by the combination of retinal and blue light, we hope to find a way to protect the vision of children growing up in a high-tech world."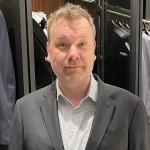 Michael Kozlowski has written about audiobooks and e-readers for the past twelve years. Newspapers and websites such as the CBC, CNET, Engadget, Huffington Post and the New York Times have picked up his articles. He Lives in Vancouver, British Columbia, Canada.