The Boyue Likebook Mars is the most powerful e-reader in the world. The software experience is really innovative and the home screen is super polished and intuitive. Whether you are reading books, listening to audiobooks or playing around with Android apps, the octa-core processor handles it all like a champ.
Hardware
The Likebook Mars features a 7.8 inch  E Ink Carta touchscreen display with a resolution of 1782×1448 and 300 PPI. The screen has a small dip where the screen meets the bezel, since it is not using a glass based display, which would increase the price.
The Mars has a front-lit display with 17 LED lights, the vast majority of them are white and the rest are orange to give a candlelight effect. Many e-readers that have a color temperature system have two different sliders, one for each. The Boyue has one slider that controls the luminosity of the white LED lights and if you hit the moon button you can control the brightness of the candlelight effect. I like this condensed approach, it minimizes the amount of space the lighting control system takes up.
Underneath the hood is a 8 core 1.5 GHZ processor with 2GB of RAM and 16GB of internal storage. This is the first e-reader ever made with an octa-core processor. It also has support for Bluetooth, WIFi, 3.5mm headphone jack, but doesn't have built in in speakers.
The Mars has a SD card, something many companies seem to be forgoing. Kobo no longer includes an SD card in any of their e-readers and ditto with the Kindle. Even Onyx Boox has decided to not include expandable storage to any  of their higher priced Note e-readers. Mars supports an additional 128GB.
One thing I like about the overall design is that every single corner is rounded and the bezel is even around the total circumference of the screen. Many e-readers have a bigger bezel on the bottom and a smaller one at the top, due to the placement of the battery. One of the reasons why Boyue can maintain such a consistent ratio is the lack of a home button or page ture keys.  I can tell that Boyue put a lot of time in effort into the physical construction and industrial design.
The dimensions are 245 grams, long 198 mm, wide 144 mm and the thickness is only 8.3 mm. It is powered by a 3100 mah battery, which should give you three weeks of constant usage. You can extend the battery life by not using WIFI, Bluetooth or using the lighting system.
Overall, the Mars is really impressive on a hardware level. There is nothing like it on the market and it will retail in the United States less than what the second generation Kindle Oasis costs.
Software
The Likebook Mars is running Google Android 6.0 with a custom UI. You might be thinking to yourself why is this device running an outdated OS with unpatched security issues and vulnerabilities? I have been told by many vendors that 6.0 is the last version of Android that is compatible with E Ink based devices. Some OEMS have tried loading in later versions and they can't get it to work properly.
The main home screen is comprised of the books you have recently read and there is a toggle for books that have been recently added. There is also a dedicated area that your commonly accessed apps and there is room for five of them. Above that are quotes from books and you can change the quotes from 12 options. Next to this widget are reading statistics in the form of a graph.
There are three main menu buttons. One is for Home, the other is for Books and the final one is for Apps. The top UI has a software based home button, back button and a A2 mode option. If you are unfamiliar with the term A2 Mode, it basically is a system that degrades the quality of any images to increase performance. Boyue heavily customized A2 mode so images are hardly degraded at all. This makes a world of difference if you are using an app that is heavily image based, like Instagram or surfing the web.
There is a black space between the home/back/A2 mode and where the indicators are that have Bluetooth/WIFI/Battery symbols. If you click in this blank area it pulls down the lighting control center and gives you a series of key functions, such as accessing the settings menu or putting it into airplane mode.
The Books menu has a number of options to display your digital content. You can list them by grid view and you can make all of the cover art large or small. List view also shows the content in bold text, making it easier to read. There is also a smaller version of listview which condenses the listings. This is useful if you have a huge library.
There are also numerous filters for the books that are being displayed. You can have the books you are currently reading at the top or sort by reading time, author, book name, format or size.  If you long press on a book you can add it to a collection, delete it or associate it with a specific ebook reading app. This is useful if you want certain books or formats to be accessed with the preinstalled default app and  3rd party ones such as Moon+ Reader, Aldiko etc.
The App menu lists all of the apps that are installed on your device and if you have lots of them you can swipe left or right between them. There is preinstalled app store, which might make it difficult for new users to get started and download apps right away. We loaded in our Good e-Reader App Store for E Ink and it loads super fast. You can one click install any app you want, without having to register an account. The Mars does not have Google Play Services or Google Play Framework, so you will not be able to use any apps that require this, such as Google Go.
If you are going to be installing apps on the Likebook, I really recommend to download Lite apps. These are stripped down versions of the main app and have been optimized for low-end phones on 2G networks. The main  Kindle app is around 67MB to download and is over 100MB fully installed. Kindle Lite is around 1.5MB to download and 5MB fully installed. With Kindle Lite there is no dictionaries, note taking, X-Ray or anything else. It is a basic app that lets you switch to dark mode and adjust the size of the text. What I really like about it, is there is no animated page turns. During our review we also tested out Instagram Lite, Spotify Lite and Firefox Rocket.
Many e-readers menu system is needlessly complicated. They all have a navigation menu at the bottom of the screen and books on the home screen. Boyue has done a very innovate design that no other company has ever done. This is very refreshing from an e-reader review prospective, but also makes it really intuitive for new users. There are only a few options Home, books and apps. That's it, it is not needlessly complicated.
E-Reading Experience
There are countless e-reader apps that are lacking in features or have too many that confuse users. The stock Boyue app is really impressive, but doesn't compare against the Amazon Kindle or Kobo.
When you have the native ebook reader app fired up and click on the center of the screen there are a few settings.  You can change the size of the font from five preset options and there are three little dots that allow you totally customize the size via a slider. There is also two other slider bars that control the weight of the font, which many e-readers have. What is new on the Mars is that you can control the weight of pictures, this has never been done before. If you are reading a PDF or EPUB with lots of images and they are dark and grainy, you can lighten them up.  You can also change the line spacing, have the pages turn automatically if you are reading on a kickstand or switch the orientation from portrait mode to landscape.
The stock app reads anything you sideload into your e-reader via the USB cable. It supports txt, doc, PDF, HTML, epub, pdb, chm, fb2, mobi, htm, rtf.
On the advanced settings menu there are only a handful of options. You can adjust the full page refresh rate or where you want to touch to turn a page. By default on the left and right hand side is where you would turn pages, but manga has a different layout. You can change all of this on the fly to optimize your favorite format for both portrait and landscape orientation.
One of the drawbacks of the Mars is that they don't have any alternative fonts for you to play with. There is one English font and one Chinese font, that is it. I am sure you can sideload in your own, but many users might not know how to do this.
Wrap  up
The Likebook Mars is the most complete consumer grade e-reader to be released in 2018. The front-lit display and candlelight system works really well and the Boyue Launcher was designed really well. Web pages loaded in one or two seconds and ebook reading is superb.
I would recommend this device to anyone who doesn't want to be locked into the Amazon or Kobo walled garden and wants a large screen to read ebooks or use apps.
One of the things that Boyue suffers from is name brand recognition in Canada and the United States. This is because they primarily do business in China. Boyue told me that they are working with a US based distributor and will directly be selling their e-readers on Amazon. The company has also disclosed that at the end of the month they will issue a firmware update that adds Google Play Services.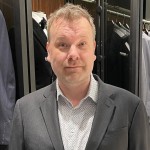 Michael Kozlowski has written about audiobooks and e-readers for the past twelve years. Newspapers and websites such as the CBC, CNET, Engadget, Huffington Post and the New York Times have picked up his articles. He Lives in Vancouver, British Columbia, Canada.