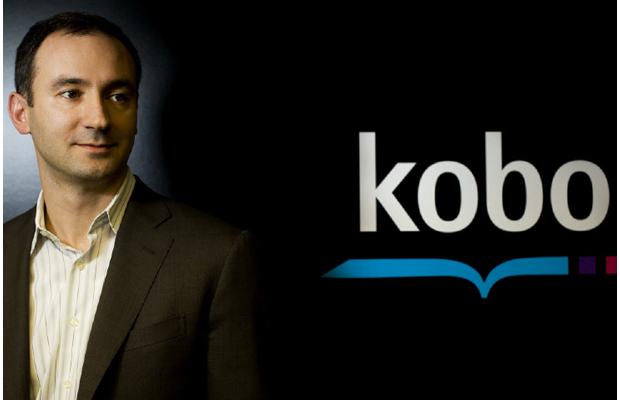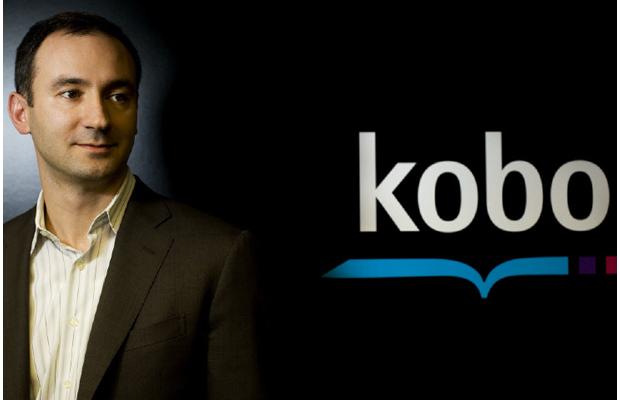 Canadian based Kobo has been sold to Tokyo based e-commence giant Rakuten, Inc. The contracts were signed today and the Japnese company acquires 100% of the stock valued at $315 million dollars.
Kobo was originally financed by Indigo that owned a large percentage of the company and gave the Canadian based start-up critical retail space in all of their bookstores in Canada. Since that time, Kobo has become a fierce competitor in the eBook marketplace, with a family of innovative eReaders, a wide range of eReading apps, one of the largest eBook catalogues, an innovative social platform and retail partners around the globe.
Rakuten is one of the worlds top 3 e-commence websites and will expand on their digital offerings globally. Hiroshi Mikitani, Chairman and CEO of Rakuten, commented on the acquisition, "We are very excited about this next step. Kobo provides one of the world's most communal eBook reading experiences with its innovative integration of social media, such as Facebook and Twitter; while Rakuten offers Kobo unparalleled opportunities to extend its reach through some of the world's largest regional e-commerce companies, including Buy.com in the US, Tradoria in Germany, Rakuten Brazil, Rakuten Taiwan, Lekutian in China, TARAD in Thailand, and Rakuten Belanja Online in Indonesia, and of course, Rakuten Ichiba in Japan."
"From a business and cultural perspective this is a perfect match," commented Kobo CEO Michael Serbinis. "We share a common vision of creating a content experience that is both global and social. Rakuten is already one of the world's largest e-commerce platforms, while Kobo is the most social eBook service on the market and one of the world's largest eBook stores with over 2.5 million titles. This transaction will greatly strengthen our position in our current markets and allow us to diversify quickly into other countries and e-commerce categories."
Kobo will continue to operate its headquarters in Toronto, Ontario Canada and maintain its current crop of employees. What does this mean for Kobo and the future of the company and how will they continue to play a part in the e-Reader Sphere? We will provide more information on this in the next hour.
Update:
We just got off a conference telephone call with the CEO of Kobo, the CEO of Indigio and the CEO of Rakuten.
The Kobo deal will gain 50 million new customers and the company will expand into Japan, China and Taiwan in the next six months. There will be new versions of its devices and they will be localized further to penetrate the foreign markets. The essence of the deal was to promote foreign expansion into new markets. Rakuten is Japan based and has a huge pipeline in Asia to have a go at e-readers and ebooks.
Indigo in the deal garners 140 million dollars and will use the money to facilitate innovation in their stores to focus on the digital sphere. The company gains a net profit of 300% from its initial investments in Kobo and their subsequent investment rounds it particupated in. Indigo plans on moving more into the lifestyle range and plans on selling more content online then just books.
When the deal was struck Kobo was not seeking to be acquired and did not hire any investment or banking firms to facilitate the transaction. It literary came out of the blue and both Kobo and Indigo thought the time was now to sell the company. Kobo would not say exactly how management and employees would play a roll in the transition and said the entire deal was subject to government approval. Kobo's goal continues to be high on ebooks and their e-readers. They have a whopping 50% share in Canada and in USA low single digits.
The company will continue its relationship with existing partners so there is no need to be worried yet. They will still maintain the development of their applications and vender partners. WH Smith, Chapters, Indigo and recently expanded markets such as Australia, UK, France, Germany and others.
What does this mean for Canada? Kobo controlled 50% of the entire market and was the only company selling e-readers and selling a copious amount of ebooks. With the cash out by Kobo it leaves a tremendous void in the market.
Michael Kozlowski is the Editor in Chief of Good e-Reader. He has been writing about audiobooks and e-readers for the past ten years. His articles have been picked up by major and local news sources and websites such as the CBC, CNET, Engadget, Huffington Post and the New York Times.